! 06/11: Lucy Angel "Lucy Angel" (EP) (G Force, 2010) B004IV8IN8 Produced by Anthony Smith 5-song EP from generic country-pop from the trio of Kate Anderton and her daughters Emily and Lindsay. Decent material that sounds like a lot of other stuff you hear on the radio; nothing that stood out for me, though. >

<! MP3 05/28/10; 10/01/10 > <! outside 00/00/00 > <! pix 00/00/00 > <! icons 00/00/00 > <! UPDATES: 01/13/14 - 144's to 160 >
---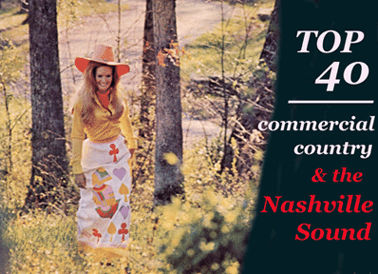 Are you a George Jones guy in a Garth Brooks world? A Loretta Lynn gal trying to understand why people still call Shania Twain a "country" artist?
Well, then this website is for you! Here's your chance to read all about Nashville pop, from the late-'50s "Nashville Sound" and the countrypolitan scene of the '70s to today's chart-toppers and pretty-boy hat acts, seen through the lens of DJ Joe Sixpack, a hick music know-it-all with a heart of gold...
Your comments and suggestions are welcome, particularly suggestions for artists or albums I might have missed. Other types of twang are reviewed elsewhere in my Hick Music Guide.
This is the third page covering the letter "L"
---
A | B | C | D | E | F | G | H | I | J | K | L / L-2 / L-3 | M | N | O | P | Q | R | S | T | U | V | W | X, Y & Z | Comps | Other Country Styles | Hick Music Index
---
Bob Luman - see artist discography
Mike Lunsford "Honey Hungry" (Power Pak, 1994)



A late-70s minor leaguer, Oklahoman Mike Lunsford had a couple of mid-level hits with "Honey Hungry" and "Stealin' Feelin'," on the then-fading Starday label. He's a pleasant enough country crooner, with a nice voice and a penchant for slower, midtempo ballads. The arrangements aren't that striking, nor his delivery, which is hampered by a lack of rhythmic oompf, but he's still nice to listen to... Nothing earthshaking, but worth checking out, if you're into the whole 'Seventies countrypolitan crooning scene.


<! 144 x 144 >

Mike Lunsford "Mike Lunsford" (Starday/Gusto, 1975) (LP)

Mike Lunsford "Stealin', Feelin' And Others" (Starday/Gusto, 1976) (LP)

Dustin Lynch "Dustin Lynch" (Broken Bow, 2012)



(Produced by Brett Beavers & Luke Wooten)
Lively, good-natured Top 40 dude-country, this alternates between yearning romantic ballads and a couple of sledgehammer macho tunes like the album's mechanically-inclined opener, "She Cranks My Tractor." A Nashville newcomer, Lynch has a good, solid voice which he uses best on the more rugged, manly numbers. One exception: the closing number, a subtle acoustic gospel ballad, "Your Plan," is a gentle gem that shows another layer of depth that you wouldn't expect from the rest of the record... I'd be interested to hear more quiet stuff from Lynch... The album's production is very modern and sleek, with the echo-y rock-pop guitars that Toby Keith brought into the country mainstream -- on some songs the pop production goes a little too far for me (the too-cute backup vocals on "Last Lap" and "Dancing In The Headlights," for example) but essentially this is a pretty solid, radio-friendly modern Nashville set. Seems to me that this guy should do quite well in years to come.


<! 150 x 150 >

Dustin Lynch "Where It's At" (Broken Bow, 2014)


Judy Lynn - see artist discography
Loretta Lynn - see artist discography
Rebecca Lynn "Hold Me Tight" (Elka, 1976) (LP)


(Produced by Mike Borchetta, Eddie Martine & Warren Roche)
Singer Rebecca Lynn was an also-ran country singer from Texas who recorded a few singles on the Ranwood label before releasing her first album, which was made up of a lot of the same material... She went on to release one other LP before going back to to singles-only releases, and eventually retired from the spotlight. There are plenty of A-list musicians backing her up, including guitarist James Burton, bassist Emory Gordy as well as Richard Bennett and J. D. Maness on pedal steel, though I think the songs were recorded over a period of several years and the lineup changes a lot from track to track. Who played on which songs isn't really clear. Anyway, it took me a while to warm up to this album since Lynn's vocals seem fairly flat (especially on the first side of the album) and her high pitched tones seem better suited to "girl group" pop than to country. But a few songs stuck out on Side Two, such as "He's Too Busy Working To Cheat On Me" and "Cold Carolina Morning," and I was able to see her as working in the style of singers such as Skeeter Davis or Donna Fargo. What's most notable about this alubm is that it's the first country album produced by Mike Borchetta, who was married to Rebecca Lynn at the time, and his experiences working to promote Lynn led him to switch his career path from working with rock artists in LA to becoming one of the big names in Nashville. (Borchetta helped start Curb Records' Nashville office, and signed Tim McGraw while working there, and he later started several successful indie labels... and it all started here!) Not a great record, but it have a certain '70s sunshine-y charm.


<! also released on Ranwood > <! Borchetta profile: http://cclamp.radioandrecords.com/rrwebsite20/Members/PublisherProfile.aspx?ContentID=21484&ContentTypeID=107&Archive=1 >

Rebecca Lynn "Somethin' Pretty Bad" (Calliope, 1977) (LP)


(Produced by Mike Borchetta)
Like her first album, this one failed to chart nationally; oddly enough she did have a string of (low) charting singles that came out later on a different label. The highest of these was "Music, Music, Music," which grazed the Top 40 in the summer of '78, but after that everything was strictly in the back forty... Also, what an awful title for an album by a struggling artist.
Rockie Lynne "Rockie Lynne" (Universal South, 2006)



(Produced by Tony Brown, Blake Chancey & Kevin Law)
A generic, deep voiced, manly-man/sensitive guy Nashville dude, newcomer Rockie Lynne seems like a capable performer, and if he plays his cards right, he could become an important new voice in the top country field... What he needs, though, is better material, which is kind of harsh, since a quick glance at the songwriting credits reveals that he actually wrote or co-wrote pretty much everything on this album. Sure, some of these tracks have enough shameless hit-factory formula slathered on them to generate radio airplay, but some tunes are just plain lame. "New Branch On The Family Tree" leaps to mind, one of the most desperate-sounding novelty tunes I've ever heard, which seeks to lay claim to some sort of Big & Rich or Tim McGraw-ish genre-busting mega-crossover ethos... The chorus proclaims Lynne to be a "super-country-evangelic-rockabilly-psychedelic cowboy," clunkily sung over an equally cluttered musical backdrop. "Lipstick," the album's first single, is catchy, and some of the slower, more relaxed country ballads redeem him as well. Honestly, though, there's little on here to distinguish him from a zillion other rock-conscious hat-act young'uns. This was okay, though it didn't really wow me. (Which probably means it will become a huge success... ) To new country fans who think that Montgomery Gentry are the bee's knees, Rockie Lynne will fit in just fine... We'll see where he goes from here...


<! 144 x 144 >
Rockie Lynne "Songs For Soldiers" (2010)


Shelby Lynne - see artist discography
The Lynns "The Lynns" (Reprise, 1998)



(Produced by Don Cook)
Loretta's daughters, twin sisters Patsy and Peggy Lynn, don't exactly have Mom's arresting, charismatic presence, but they do sound nice enough and have a traditional bent that's pleasant to hear, although it does tend to get obscured in some fairly generic, Foster & Lloyd-ish pop-country arrangements. Their family harmony sound brings to mind the Judds (although the Lynns sound more legitimately bluesy...) but also leaves one of the sisters (not sure which one) overshadowed by the other. Not stellar, but I bet with the right producer, these gals could sound super-cool.


<! 130 x 130 >

---
Commercial Country Albums - Letter "M"
---