<! MP3 12/01/10 > <! outside 00/00/00 > <! pix 00/00/00 > <! icons 12/01/10 > <! UPDATES: 11/02/11 - new Johnny Lee page 04/06/13 - new Brenda Lee, Dickey Lee pages 01/13/14 - 144's to 160 - other artist need pages? > <! 11/11: need MP3s for Aaron Lines? LOS LOBOS? >
---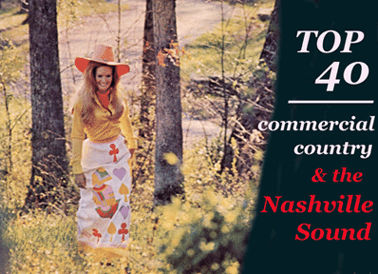 Are you a George Jones guy in a Garth Brooks world? A Loretta Lynn gal trying to understand why people still call Shania Twain a "country" artist?
Well, then this website is for you! Here's your chance to read all about Nashville pop, from the late-'50s "Nashville Sound" and the countrypolitan scene of the '70s to today's chart-toppers and pretty-boy hat acts, seen through the lens of DJ Joe Sixpack, a hick music know-it-all with a heart of gold...
Your comments and suggestions are welcome, particularly suggestions for artists or albums I might have missed. Other types of twang are reviewed elsewhere in my Hick Music Guide.
This is the second page covering the letter "L"
---
A | B | C | D | E | F | G | H | I | J | K | L / L-2 / L-3 | M | N | O | P | Q | R | S | T | U | V | W | X, Y & Z | Comps | Other Country Styles | Hick Music Index
---
Chris LeDoux - see: see artist profile
Brenda Lee - see artist discography
Dickey Lee - see artist profile
Johnny Lee - see artist profile
Danni Leigh "29 Nights" (MCA-Decca, 1998)



A couple of real slam-bang, hard country novelty tunes open this striking debut... On "Beating My Head Against The Wall" and "If The Jukebox Took Teardrops," Leigh evokes the rollicking, upbeat, take-no-prisoners attitude of West Coast honkytonkers like Buck Owens and Dwight Yoakam, with a perky, propulsive instrumental attack similar to Trick Pony. For the most part, the rest of this album lives up to the promise of this opening salvo -- midway through, there are a couple of songs that falter, the band sounds uninspired and like they weren't taking the work seriously, and Leigh also sounds like she's just walking through the material. But then the pace picks up again, and the album closes with some strong, fun songs. Her cover of the steamy, sexy ballad, "Touch Me," isn't as shocking as the George Jones version (hard act to follow), but just by picking that song to cover as one of the album's few slow numbers shows you that Leigh knows her stuff when it comes to real, old-school country stuff. This disc didn't make a very big dent in the charts, but it sure did gather a few devoted fans into her orbit... Worth checking out!


<! 144 X 144 >
Danni Leigh "A Shot Of Whiskey And A Prayer" (Sony, 2001)



(Produced by Richard Bennett & Emory Gordy, Jr.)
This disc opens strong, with a set of twangalicious, hot-blooded honkytonk tunes worthy of Dwight Yoakam at his best... Then she kind of tilts sideways and gets into more soul'n'rock oriented material, sort of in a Sheryl Crowe-like mode. She kind of loses me on that stuff, but the country material is cool... Kind of like Tanya Tucker, with sharp, sweet guitars. A mixed bag, but definitely worth picking up.


<! 144 x 144 >
Danni Leigh "Divide And Conquer" (Audium, 2001)



There's a little something for everyone here... Teamed up with Dwight Yoakam's main man, Pete Anderson, Leigh kicks this disc of with some alt-y, hard country material reminiscent of Rosie Flores -- charmingly un-slick and a little bit raw. Moving into slower material, she gets kinda poetic and ballad-y, then indulges in a bit of Dixie Chicks-type Top 40, and finally settles back into rawer material, sounding for all the world like a latter-day Carlene Carter. Who knows? Mainstream airplay seems possible; I'm sure the indie crowd will embrace her as well. Certainly worth keeping an eye on this gal.


<! 144 x 144 >
Aaron Lewis "The Road" (Warner/Blaster Records, 2012)



(Produced by James Stroud & Aaron Lewis)
A rocker from the alt-metal band, Staind, singer Aaron Lewis "went country" a couple of years ago and signed with James Stroud's short-lived Stroudavarious label. He's still working with Stroud on this solid set of chunky neo-trad twang -- it's not quite in Dwight Yoakam or Alan Jackson territory, maybe more like Montgomery Gentry or Tracy Lawrence in their rootsier moments, but a welcome change of pace from the usual Nashville pop of today. Lewis wrote almost all the songs on this album, and he dutifully follows the formulas -- songs about God and guns and gettin' drunk. He also adds deep, robust vocals, although I have to say it doesn't feel like he cuts loose as much as he could -- he doesn't quite rise above the music mix and fully own it, maybe because he doesn't want to go all rock'n'roll on it? Well, anyway, this is commercial country, but it's got some grit - worth checking out if you're looking for mainstream stuff with a little edge.


<! 150 x 150 >


Bobby Lewis - see: see artist profile





Jerry Lee Lewis - see: see artist profile



Sid Linard "Juke Box Angel" (Ovation, 1976) (LP)


(Produced by Henry Strzelecki)
This is a cool, twangy honkytonk-edged country set, with plenty of cheatin' songs, boozing tunes, and their natural compliment, divorce songs. Like Moe Bandy around the same time, Birmingham's Sid Linard was kind of an unexpected throwback to a grittier sound than what was generally in the air in the mid-'70s and he threw himself into hard country tune like "Juke Box Angel" and the anti-alimony anthem, "I'm Not Gonna Let You Sock It To Me (Lying Down)," as well as the good-timing "The Undertaker's Gonna Have A Hard Time (Wiping The Smile Off Of My Face)," which Jerry Lee Lewis would have had a field day with as well. All the songs are originals by Linnard, with one song about hardcore alcoholism, "A Lord Calvert's Kind Of Day," resurfacing on the 2012 sitcom, "Parenthood." This album failed to make even a tiny dent in the country charts, and Linard faded from sight, although he did pen a 1979 political novelty song, Roger Hallmark's 1979 single, "A Message To Khomeini." Other than that, I wasn't able to track down much info about this guy. He did make one great record, though, and I'm listening to it right now. If you like Jerry Reed or Moe & Joe, you might want to check this guy out.


<! wrote Roger Hallmark's 1979 single, "A Message To Khomeini" on Vulcan Records >


LaWanda Lindsey - see artist discography




Aaron Lines "Love Changes Everything" (Combustion, 2001)



<! Canadian indie release >

Aaron Lines "Living Out Loud" (RCA, 2002)



Good-natured, rock-flavored top country with a positive, sensitive-guy romantic touch. The album's first single, "You Can't Hide Beautiful," is kind of a Nashville update of Billy Joel's old "I Love You Just The Way You Are," a painfully earnest appeal to overcome the oppressive confines of an anorexic culture... Sure, it's a little contrived, but still a welcome message. Compared to his soul-drenched, synthy Nashville contemporaries, Lines' guitar-heavy pop approach is practically hillbilly heaven. A pretty decent, relatively rootsy album by the standards of the post-Millennial Top 40 country scene. Not bad for a fella from Canada!


<! 144 x 144 >

Aaron Lines "Waitin' On The Wonderful" (BNA, 2005)

Aaron Lines "Moments That Matter" (Outside The Lines, 2007)

Aaron Lines "Sunday Afternoon" (Ramp Records, 2010)

Little Big Town "Little Big Town" (Sony, 2002)


Little Big Town "The Road To Here" (Capitol Nashville, 2005)



(Produced by Little Big Town & Wayne Kirkpatrick)
Here's a band that's got a bright future, even if they've been out of the spotlight for a few years since their '02 debut. This new disc has already got 'em into the Top Twenty charts, with the single "Boondocks," and followup hits seem likely. Personally, I find a lot of their songs a bit cluttered -- those melodic hooks and swoopy key changes are proven winners, though maybe they could streamline a tune or two -- but in Nashville formula is king, and these guys've got hooks up the wazoo. They also sound a lot like Fleetwood Mac, with female solo vocals that get pretty Sheryl Crow-ish... Again, these are reference points that modern country fans are gonna respond well to... Although I wasn't totally ga-ga over LBT, I also didn't find anything overtly yucky about their sound -- I could listen to this disc without wincing the way I do while checking out, oh, say, Sugarland, who are way more over the top and phony-sounding... In contrast, there's an underlying sincere, real musical root to Little Big Town's sound that comes through despite the dense production, something that tells me they love a little twang on top of the pop. Anyway, they certainly are a band to keep your eye on, with a male-female harmony mix that helps 'em stand out, and the potential to become one of the decade's big hitmakers. They just need to S-I-M-P-L-I-F-Y things a little and they could rule the world.


<! 144 x 144 >

Little Big Town "A Place To Land" (Capitol Nashville, 2008)


Little Big Town "The Reason Why" (Capitol Nashville, 2010)


Little Big Town "Tornado" (Capitol, 2012)



(Produced by Jay Joyce)
These guys are so totally a country Fleetwood Mac. Hence the popularity. And the Stevie Nicks-ish slow songs. And the purty harmonies. Hey, it worked in '76... why not now?
Little Texas "First Time For Everything" (Warner Brothers, 1992)



(Produced by James Stroud, Christy Dinapoli & Doug Grau)
What with their metal-ish, longhaired rocker look, you'd think these guys would have some really great country musicianship to back it up, just so's folks couldn't make fun of them all the time. Not so: they suck. They really do just sound like a pop-rock band slumming on the country charts. Still, they did pretty well, all things considered. This debut disc garnered five Top 20 hits, which ain't nothing to sneeze at. The trouble is that none of these songs have a hummable melody or memorable lyrics, and the lead vocals are pretty bad. Oh, oops... I forgot to mention that this is where future solo star Tim Rushlow comes from; he splits the vocals chores with Brady Seals.


<! 144 x 144 >
Little Texas "Kick A Little" (Warner Brothers, 1994)



(Produced by Christy Dinapoli & Doug Grau)
The production gets less tinny and more solid-sounding on here, so there's more of a Bryan Adams feel, as opposed to some washed-out group vocals pop. At their best, they sound kinda like America or the Eagles (especially on the big hit, "Amy's Back In Austin"), although other than a couple of singles, most of this album sounds pretty negligible. Rushlow's still in the band, and they all still have really, really scary hair.


<! 144 x 144 >
Little Texas "Little Texas" (Warner Brothers, 1997)



Their last album, apparently... and indeed, this is a pretty weak release. Tons of dull, by-the-numbers, rock-country riffs and tacky, slow ballads, none of which really had much emotional impact, as far as I was concerned. They seem to have thought that once the harmonies kicked in, and they got it all going in high drive, no one could resist them. But they were wrong: they needed some of that special something that's in really short supply here. This one's a big yawn-eroo.


<! 144 x 144 >

Little Texas "Greatest Hits" (Warner Brothers, 1995)



An early '90s mix of formulaic, Eagles-y MOR soft-pop and a dash of neutered Southern rock, heavy on the drum kit and harmony vocals... Sorta like Restless Heart with more guitars. Effective, but unexciting.
Hank Locklin - see: see artist profile

Lonestar "Lonestar" (BNA, 1995)



(Produced by Don Cook & Wally Wilson)
A great debut, packed with thoroughly likable, easygoing soft-poppish, harmony vocal-based country, and enough fiddle and pedal steel in the mix to keep a crabby old traditionalist like me listening. The album opens strong, with the bouncy "Heartbreak Everyday" and "Tequila Talkin'," which has a great chorus. Some songs after that are kinda so-so, but mostly it's all rather enjoyable; they sound best when the whole group sings, and when they stay upbeat, and skip over the sappy stuff. Lead singer John Rich has an imperfect voice, the kind of imperfect voice that's (oddly) so often used to front these vocal groups... Unlike his contemporaries in Alabama and Blackhawk, though, his voice never falls flat or hits a real bum note. Nothing on here'll touch your soul like an old Hank Williams song, but all in all I'd say this disc's a keeper.


<! 144 x 144 >

Lonestar "Crazy Nights" (BNA, 1997)



(Produced by Don Cook & Wally Wilson)
Yeah, sure, they got slicker (though they were pretty slick to begin with...) and more formulaic, but they're still pretty catchy and -- for Nashville -- still pretty rootsy. What can I say? It's good commercial country music: it makes your toes tap and it has plenty of catchy choruses; heck, they even covered the Pure Prairie League's "Amie," one of the greatest country-rock songs ever! What more do ya want? Not as big a commercial success as their first album, but still a fun record. Plus, they sound like they had a good time making it! Avoid the slow ballads and you'll do just fine.


<! 144 x 144 >

Lonestar "Lonely Grill" (BNA, 1999)



(Produced by Dann Huff, Sam Ramage & Bob Wright)
Oh, dear. I'm afraid they lost it on this one... They went all glossy and "boy band," playing the kind of pretentious, overproduced crap that bands like Emerson Drive and Rascal Flatts would play later on, including a bunch of slow, sappy ballads... Where are, um, the fiddle and guitars? Where'd that dorky electric piano come from? Why are the harmonies so flattened out and buried so far under the mix? A couple of songs, like "What About Now," come close to their old vigor, but even then, by the song's end, the studio wizards simply go overboard and screw everything up. It's a sucky album. Sorry. They used to be a lot of fun, though.


<! 144 x 144 >

Lonestar "I'm Already There" (BNA, 2001)



(Produced by Dann Huff)
Yeesh. It just got worse. The opening track has a Mavericks-style Roy Orbison-y thing going on... And then they do some weird vocal processing on the next track... (But WHY would you do that to a band that can actually sing??) The songs are crappy and dumb, just more fluffy pop ("Unusually Unusual") or unbearably sappy ("Not A Day Goes By," "I'm Already There," etc.) Sure, I guess that's what was selling at the time... but I sure ain't gonna listen to it. This is a huge disappointment from a band that was once so unpretentious and straightforward.


<! 144 x 144 >

Lonestar "Let's Be Us Again" (BNA, 2004)



Not that this band was ever particularly vigorous, but I think they've kinda lost it on this one... The songs are just so belabored and drawn out... and so dorky! I dunno, it just seems like you gotta work too hard to get into some of these songs, no really strong concepts or choruses, and while I've never been a huge fan of Richie McDonald's voice, it really seems to get swamped by the formulaic, tinny production... He just sounds so damned whiny, ya want to give him a beer to drink to thicken things up a little. This is calculated, commercial stuff, but I'm not sure the formula's really working for them here. The patriotic war ballad topical song, "Somebody's Someone," is a highlight -- it's thoughtful and reserved; the comedic "Mr. Mom" is a close follow-up, even though it's pretty lightweight and forgettable. But the rest of is simply boring and strained. Yawn.


<! 144 x 144 >
Lonestar "Party Heard Around The World" (Saguaro Road, 2010)



(Produced by Lonestar & Dean Samms)
The shift to an indie label doesn't seem to have changed much for these guys... Slickly produced, relentlessly earnest country-pop with several inspirational/positive thinking songs (as typified by the title track, which has a slightly AC/DC-ish rock vibe, but is still pretty perky and pop...) It's all a little too bland and prefab for me, but I'm sure longtime fans will be pleased.
Lonestar "Life As We Know It" (4 Star Records, 2013)


Bobby Lord "Everybody's Rockin' But Me" (Bear Family, 2011)





<! MP3: similar comp on "Ling" label >

Bobby Lord "Bobby Lord's Best" (Columbia-Harmony, 1964) (LP)

Bobby Lord "The Bobby Lord Show" (Hickory, 1965)

Bobby Lord "You And Me Against The World/Wake Me Up Early In The Morning" (Decca, 1970) (LP)


A relic of that odd, brief era in the early '70s when country albums had these improbably long titles, often the sum of two songs chosen as singles. Well, this was also Bobby Lord's swan song as a recording artist, and the folks at Decca certainly seem to have made a real go at promoting him: despite the overall cheesiness of the album, the two title tracks were among his most successful semi-hits, with "You And Me Against The World" topping out at #15. A few other songs were plugged as well, but they were generally speaking more of "back forty" material. Lord released a few non-album singles in the next few years, but nothing clicked and he retired from show biz, resurfacing in the '80s to host a show on TNN. Of note here: over half the songs were by a guy named Ted Harris (who also wrote the liner notes and possibly produced the album) and there's also a version of "When A Man Loves A Woman (The Way That I Love You)," an early song by Gary Stewart that was a big hit for Billy Walker. For me the lone standout track on here is Tom T. Hall's mildly-suggestive "Do It To Someone You Love," but mostly this is pretty florid, wimpy Nashville pop-vocals material.


<! no GIF, 04/13 >

The Lost Trailers "Story Of The New Age Cowboy" (Two State Brothers, 2000)


The Lost Trailers "Trailer Trash" (2002)


The Lost Trailers "Welcome To The Woods" (Universal-Republic, 2004)


The Lost Trailers "The Lost Trailers" (BNA, 2006)


The Lost Trailers "Holler Back" (BNA, 2008)


John D. Loudermilk - see artist discography
Love And Theft "Live In Savannah" (EP) (Lyric Street, 2008)


Love And Theft "World Wide Open" (Lyric Street, 2009)


Love And Theft "Love And Theft" (RCA Nashville, 2012)



Light pop with a modest country-rock twang. This is boy-band stuff, with a bubblegummy feel... Very unchallenging, and only tangentially "country", but I guess country enough. Those in search of a break from the phony macho posturing of various hat-act dudes will find some relief in these wispy, non-threatening romance songs.
The Louvin Brothers - see artist discography
Love And Theft "Live In Savannah" (Lyric Street, 2008)


Love And Theft "World Wide Open" (Carolwood, 2009)


Lyle Lovett - see artist discography
Patty Loveless - see artist discography
---
Commercial Country Albums - More Letter "L"
---