<! MP3 08/18/10, 09/28/10, 11/02/11 > <! outside 00/00/00 > <! pix 09/28/10, 11/02/11 > <! icons 12/22/10 > <! UPDATES: 11/02/11 - more Kostas 01/12/14 - 144 to 160 - Kilgore, Dave Kirby, Kostas all candidates for pages? > <! Larry Kingston - songwriter http://www.nucountry.com.au/articles/diary/february2005/260205_larrykingston_obit.htm Merle Kilgore "Possum Holler Presents..." >
---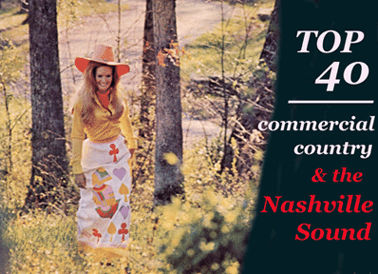 Are you a George Jones guy in a Garth Brooks world? A Loretta Lynn gal trying to understand why people still call Shania Twain a "country" artist?
Well, then this website is for you! Here's your chance to read all about Nashville pop, from the late-'50s "Nashville Sound" and the countrypolitan scene of the '70s to today's chart-toppers and pretty-boy hat acts, seen through the lens of DJ Joe Sixpack, a hick music know-it-all with a heart of gold...
Your comments and suggestions are welcome, particularly suggestions for artists or albums I might have missed. Other types of twang are reviewed elsewhere in my Hick Music Guide.
This is the second page covering the letter "K"
---
A | B | C | D | E | F | G | H | I | J | K / K-2 | L | M | N | O | P | Q | R | S | T | U | V | W | X, Y & Z | Comps | Other Country Styles | Hick Music Index
---
Jerry Kilgore "Love Trip" (Virgin, 1999)



(Produced by Steve Bogard, Scott Hendricks & Jeff Stevens)
A likeable yet wholly unremarkable soft-country set, with mainly traditional-sounding arrangements -- fiddle, steel, a light touch of drums -- and lots of mid-tempo romantic tunes. Songwriter Jerry Kilgore, who'd had a few hits recorded by folks like Tracy Byrd in the early '90s, dropped his hat in the ring as a singer on this solo debut... He has a modest, conversational vocal style that might have fit into the early '80s urban cowboy scene a bit better than the brash, over-orchestrated Nashville of the 1990s... But if you like those old Johnny Lee and Don Williams albums, this might be a disc you'd like to get acquainted with...


<! 144 X 144 >
Jerry Kilgore "Loaded And Empty" (Nic-Nic Neer, 2007)



Wow. Honkytonker Jerry Kilgore, who had a smidge of success in 1999 playing the Top 40 game, is back with a slam-bang album packed with one great song after another. As far as I'm concerned, this is what Nashville ought to have been doing for the last twenty years. The album opens with "What's It Take To Get A Drink In Here," a Kilgore original in which he wonders whatever happened to his bartender, and makes it known to the world that he is a man who definitely needs a drink, if anyone could be bothered to make it down to his end of the bar. The track is muscular and propulsive, a fiddle-drenched, alcohol-fueled Texas shuffle anchored by a thumping backbeat and a wicked sense of humor. It's the kind of no-holds-barred, straight-ahead, hardcore country that gets your blood pumping while you crank up the volume and start singing along. The next track is equally strong, and the shuffle beat continues through the first half of the album. On "Ain't Got One Honky Tonk (Under His Belt)", Kilgore takes his obligatory shots at the Nashville establishment, questioning whether any of those pretty boys you see on TNN could really take a punch if they were in a bar fight, while on "Both Be On Our Way," he asks a distant lover if it's time for one last tumble. The second half of the record is slower and sees Kilgore trying fancy stuff with his singing that sometimes gets in the way, but mostly sounds just fine. Along with the sizzling hard-country arrangements and Kilgore's rugged, leap-right-out-at-ya vocals, this disc is packed with Kilgore originals -- and the two tunes he didn't write come from the pens of Shawn Camp and Mark Sanders, who ain't slouches, either. If you're wondering where the vigor has gone in modern country music, look no further: you'll want to check this guy out! (Also available through Kilgore's My Space fan site )
Claude King - see artist discography
Shawn King "In My Own Backyard" (Lofton Creek, 2005)



(Produced by Keith Folesse, Carl Jackson, & Steve Tyrell)
Hey, the words "trophy wife" never left my lips, I swear... But, yeah, this is Larry King's wife, and she is awfully well-sculpted and blonde enough to blind a Swede. But, she can also sing, and has been doing so professionally for most of her life -- as a child, as a teen and as an adult -- albeit mostly in anonymous studio efforts. So, here's her bid to make it as a solo artist, a slick bit of modern Nashville pop, with lots of tinkly piano and confessional/topical lyrics, with songs from several modern songwriters such as Leslie Satcher, Jamie O'Neal and Rebecca Lynn Howard, as well as a few from co-producer Carl Jackson, who also plays guitar throughout. Vocally, there's a hint of Rosanne Cash in her voice and a heavy stylistic debt to Wynonna Judd, Trisha Yearwood and any number of 'Nineties Nashville divas. It's not my cup of tea musically, but King does it pretty well, particularly on the title track, which is one of the album's stronger tunes. There's not a lot of variety here, though -- King seems to love slow songs where she can linger on the lyrics and let her voice crack with emotion -- a few more uptempo tunes might've helped break things up a bit. But if you like the slow, sappy stuff, this disc'll do it for ya!


<! 144 X 144 >
Sherri King "Almost Persuaded" (United Artists, 1976)


(Produced by Steven A. Davis)
The lone album by pianist/singer Sherri King, a Knoxville native who was backed here by a ton of top talent, including studio pros such as Tommy Allsup, Pete Drake, Buddy Emmons, Johnny Gimble, Hargus Robbins, Pete Wade and a couple of stray Gatlins on backup vocals. King is a decent but flawed vocalist with kind of a '70s Olivia Newton John/Karen Carpenter AOR undertone, along with a sincere country feel, maybe in sort of a Linda Ronstadt/Lynn Anderson kind of way. She's best on slower passages, and has rough patches on big key changes and big, emphatic moments. But overall this album has a nice feel, with a few mild standout tracks, particularly "I'm Alright 'Til I See You (Then I Fall Apart)". She also has a couple of notable good-girl tunes worthy of Tammy Wynette, "A Good Woman Waits For Her Man" and "I Don't Know What's Wrong (But I Know What's Right)" which show the virtues of suffering in silence. Clearly meant to be a commercial record, this one tanked: the title track grazed the Top 100 (at #95) though I suspect Ms. King must have done some studio work as a backup musician on a record or two. Anyone know more about her?


<! from King's 2013 blog: Sherri King is a singer, songwriter, composer, musician, recording artist and private music teacher. She lives quietly in McCordsville, Indiana. >

The Kinleys "Just Between You And Me" (Epic, 1997)



(Produced by Tony Haselden)
Super-blonde, identical twin sisters hailing from Philadelphia who have sort of a Judds-like close harmony, and a penchant for fairly generic pop-crossover production and wordy, folk-ish relationship songs. The Kinley sisters wrote more than half of the material on this album, but none of the songs really made much of an impression on me; producer Tony Haselden also contributed several songs, one of which, "Please," wound up as a Top Ten hit. Honestly, though, I had a hard time telling most of these songs apart from one another.


<! 144 X 144 >

The Kinleys "II" (Epic, 2000)



(Produced by Tony Haselden & Radney Foster)
Bringing Radney Foster on board as a co-producer helped add a little ooompf to their sound, but overall they're still pretty bland and undistinctive. At least it doesn't do much for me.


<! 144 X 144 >

The Kinleys "All In The Family" (Identical Records, 2004)

Dave Kirby "Singer, Picker, Writer" (Dot, 1973) (LP)


(Produced by Pete Drake)
The lone solo album by the late Dave Kirby (1939-2004), who was one of Nashville's most sought-after session guitarists in the 1960s and '70s, and had written several extraordinarily successful songs as well. It turns out he wasn't half bad at singing a tune, either. Oh, sure, he had the same sort of rough-edged dorkiness as, say, Roger Miller or Harlan Howard, but he wore it well, and a whole lot of personality comes through on these sessions, which were produced by Pete Drake. This album starts off with a folkie rendition of one of his best-known songs, "Is Anybody Goin' To San Antone," and slides into others from his repertoire, more off the beaten track, but no less engaging. Many of Kirby's songs are more like rough outlines, deft, evocative phrases lined up with catchy choruses -- like many songwriters of his era, he mined his own particular turf, mainly songs about drifters who were nostalgic for the comforts of their backwoods Southern homes. The sentiments of "San Antone" are repeated in "Streets Of Chicago" and "Alabama Sundown," while other songs like "I Wish I Didn't Have To Miss You" take a more interpersonal tack. Kirby didn't score any chart hits off this album, but for fans of 'Seventies country, this one's a gem.
Dave Kirby "Is Anybody Going To San Antone?" (Heart Of Texas, 2008)






<! his son, Wade Kirby, became a successful songwriter as well, in the 2010s >
Dave Kirby "I Got Here As Fast As I Could" (Self-Released, 2006)



FYI - this is a different Dave Kirby than the guy listed above. No problem, though: since it's no fuss, no muss on these independently-released sessions - a nice balance of commercial and "outlaw" sensibilities, with plenty of uncomplicated, twangy guitar work. It's only seven songs, but nice stuff nonetheless. Standout tracks include "Outlaws Make the World Go Round" and "Three Chords and a Bad Memory," which close the album.
Fred Knoblock "Why Not Me" (Scotti Brothers, 1980) (LP)





<! actually a pop album? > <! later in SKO (with Paul Overstreet and Thom Schuyler) Country duet "Killin' Time" hit #10 country, crossed over in pop to Top 30 >
Fred Knoblock & Jelly Roll Johnson "Live At The Bluebird Cafe" (American Originals, 2000)


Buddy Knox "Gypsy Man" (United Artists, 1968) (LP)


(Produced by Bob Montgomery, arrangements by Sonny Curtis)
A nice, mellow album from '50s rocker Buddy Knox, who was retooling the bouncy pop sound he used on "Party Doll" into a softer folk-country style, in an effort to fit into the pop-oriented Nashville Sound of the late '60s. The title track, "Gypsy Man," cracked into the middle of the country charts, though commercially I don't think this album made much of a dent. It's pleasant to listen to, though, sort of a mix between Glen Campbell and Bill Anderson, with several songs written by co-producer Sonny Curtis, along with others by Jim Chesnut, Bobby Russell and Roger Miller, as well as one by Knox himself, called "Night Runners."
Kostas "XS In Moderation" (Liberty, 1994)


(Produced by Val Garay & Kostas)
Although he was born in Greece, songwriter Kostas Lazarides certainly made a name for himself in American popular music. Starting with the 1989 Patty Loveless #1, "Timber, I'm Falling In Love," he cut a wide swath through the Nashville music machine, penning numerous Top 10 hits, and bazillions of songs on albums by artists such as Wynonna, Brooks and Dunn, Tracy Byrd, The Dixie Chicks, Vince Gill, Emmylou Harris, The Mavericks, Jo Dee Messina, George Strait, Trisha Yearwood, and others. This is his sole album as a performer, recorded at the peak of his fame, with backing vocals from Patty Loveless, the artist whose career probably most benefited from his work. This is his lone solo album, and though it didn't make a dent in the charts, it's a true testament to his power as a songsmith... and, surprisingly, as a relatively rootsy performer, putting a catchy country backbeat on tunes like "She's So Lonely" and "Blame It On Your Heart." He did have kind of a thin voice, which is why I suppose he didn't really go for a recording career-- but actually, after a few tunes, I found myself really enjoying the way he sounds. It's interesting to hear his versions of songs that other artists recorded... Too bad he didn't include more of the big hits, but this is still a swell showcase for his work. A nice album, definitely worth checking out!


<! 11/11: iffy GIF >

Kostas "Paradise Valley" (Recording Edge, 2006)


Kostas "That's My Ocean" (Recording Edge, 2006)


Kostas "Kostas Songs" (Recording Edge, 2009)


Kris Kristofferson - see artist discography
---
Commercial Country Albums - Letter "L"
---