<! MP3 09/24/10, 10/31/11, 04/19/13 > <! outside 00/00/00 > <! pix 09/24/10, 10/31/11 > <! icons 10/31/11 > <! UPDATES: 09/24/10, 10/31/11- a few adds 04/19/13 - no adds, posted David Houston page, researched Marcus Hummon but did not expand (are his later records country??) > <! Matt Hoggatt "Hotter Than Fishgrease" (Mailboat, 2012) B00AF6AZOA B00AN1PNXU >
---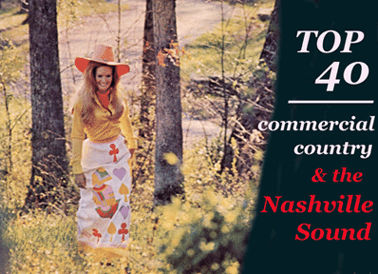 Are you a George Jones guy in a Garth Brooks world? A Loretta Lynn gal trying to understand why people still call Shania Twain a "country" artist?
Well, then this website is for you! Here's your chance to read all about Nashville pop, from the late-'50s "Nashville Sound" and the countrypolitan scene of the '70s to today's chart-toppers and pretty-boy hat acts, seen through the lens of DJ Joe Sixpack, a hick music know-it-all with a heart of gold...
Your comments and suggestions are welcome, particularly suggestions for artists or albums I might have missed. Other types of twang are reviewed elsewhere in my Hick Music Guide.
This is the third page covering the letter "H"
---
A | B | C | D | E | F | G | H-1 / H-2 / H-3 | I | J | K | L | M | N | O | P | Q | R | S | T | U | V | W | X, Y & Z | Comps | Other Country Styles | Hick Music Index
---
Becky Hobbs -- see artist profile
Kenny Holcomb "Blue Texas Sky" (Back Road, 2002)



(Produced by Kenny Holcomb & Mike Griffith)
Independently-produced country with would-be Top 40 leanings. Holcomb's vocals aren't very strong, but his heart seems in the right place. Sort of Jimmie Dale Gilmore-ish, although not quite as rootsy.
Greg Holland "Let Me Drive" (Warner Brothers, 1994)


(Produced by Mark Wright)
An interesting Nashville second-stringer who almost could've been another Mark Chesnutt or Joe Diffie, a honkytonker with a softened sound and an ability to amiably coast along on top of generic arrangements. The opening track, an uptempo neotrad honkytonker cowritten by Shawn Camp and Wayne Kemp, is a gleeful throwback to the days of simple-themed novelty songs ("Not Up To Feeling Down"), and while it's a little dopey, it's also pretty fun. Fairly quickly, though, things start to slide sideways as Holland bangs out some misguided slow, romantic numbers, stuff that he might not have the vocal chops to pulls off. He's good on the upbeat stuff, though, and the album's closer, "When I Come Back (I Wanna Be My Dog)" is a winner. This album didn't go anywhere, but that song is worth remembering.
Greg Holland "Exception To The Rule" (Elektra/Asylum, 1997)


(Produced by Don Cook)
This is a pretty weak follow-up to his first album. The songs alternate between clunky, brainless, guitar-heavy Southern rock and clumsy ballads, where Holland's limits as a singer become painfully apparent. Most of the songs are pretty lame, too, of a low calibre worthy of Billy Ray Cyrus; the exceptions being the soulful standard, "Old Weakness (Coming On Strong)," which Holland performs passably on, and "Only A Woman Knows," a sensitive-guy song about how it's the little things that count. "Only A Woman Knows" is the only song on here that Holland is credited as writing, and it's definitely an album highlight, although that still ain't saying much...
Ken Holloway "The Ordinary" (Brentwood, 1997)


Sort of a square peggish album, a rugged, Southern rock-tinged country gospel offering, sort of like if Travis Tritt had gotten all born again on us, but kept the rough edges in his guitars. Without overplaying the Jesus thing, Holloway's songs hearken back to simpler times, pining for the days when common sense and common decency were commonplace (or, as in the title track, "the ordinary"). He sneaks a few secular tunes in as well, and though this is an independently produced release, Holloway has a pretty big, professional sound. An interesting option for folks of the faith who don't necessarily enjoy having to listen to sappy-sounding, churchy gospel tunes.


<! several other albums - maybe belongs in Gospel instead? >
Doyle Holly & The Vanishing Breed "Doyle Holly" (Barnaby, 1972) (LP)


(Produced by Ken Mansfield)
Starting out as a rockabilly player, in the early '60s bassist Doyle Holly became a key player in the Bakersfield music scene, and joined The Buckaroos after Merle Haggard left to become a solo star. Holly was in the group from 1963-71, when the band was at its peak... In the early '70s he set out on his own, and had a few reasonably successful singles. This was his first solo album, and includes his version of Shel Silverstein's "Queen Of The Silver Dollar," later covered by Emmylou Harris.
Doyle Holly & The Vanishing Breed "Just Another Cowboy Song" (Barnaby, 1973) (LP)


A rather serious, measured, folkie-countrypolitan outing by Buck Owens' erstwhile bass player... This was Holly's second solo album, and while I think it's pretty snoozy, it did have a few middling-sized hits; the lead song, "Lila," even cracked into the Top Twenty. There's a picture of Holly hanging out with Kris Kristofferson on the back cover, but no mention of him in the production credits, nor any of his songs on the disc. There is a Willie Nelson song on here, though: was this supposed to be an "outlaw" album??
Doyle Holly "Together Again" (OMS, 2003)



Holly reunites with a couple of his old Buckaroo buddies -- steel player Tom Brumley and drummer Willy Cantu, along with a slew of country and bluegrass pickers -- for a loping, relaxed tribute to the classic Buck Owens sound. It's not the same as the original recordings, but it's nice to hear the old guys play with such feeling.
Steve Holy "Blue Moon" (Curb, 2000)



(Produced by Wilbur C. Rimes)
This guy's okay, I guess... He's got a light, Roy Orbison-y voice, draped in often tinkly, sometimes rootsy arrangements. He tries to coast into Chris Isaak territory, and while he doesn't quite have the chops to pull it off, he comes close. As this sort of slick stuff goes, this ain't bad. Not my cup of tea, but I think that with a more vigorous sound behind him, Holy could stir things up a bit. The single, "Good Morning Beautiful," is sooper-sappy, though.
Steve Holy "Brand New Girlfriend" (Curb, 2007)


Steve Holy "Love Don't Run" (Curb, 2011)


Julianne Hough "Julianne Hough" (Mercury Nashville, 2008)



Actress and reality-show dance competitor Julianne Hough takes a stab at commercial country... Hey, why not? What harm could it do...? Oh, wait: you haven't actually heard this yet, have you? Typical cheesy, bombastic Nashville stuff. Nice voice, though.

Julianne Hough "Sounds Of The Season" (Mercury Nashville, 2008)

James House "James House" (MCA, 1989)

James House "Hard Times For An Honest Man" (MCA, 1990)

James House "Days Gone By" (Epic, 1995)


Randy Houser "Anything Goes" (Universal, 2008)



(Produced by Cliff Audretch III & Mark Wright)
Pretty generic stuff, with pop-tinged production typical of the era, and a mix of uptempo anthems and slower ballads, none of it too gooey or too gritty. The album's opener. "Boots On," is a disarming portrait of a just-plain folks kinda guy on the make at his local country bar; Houser plays the religion card on "Back To God," which translates a sort of generalized uneasiness about life into a call to "give this world back to God..." In general, I found this album too glossy and prefab; amid all the big production, Houser tends to oversing and amp-up his vocals, when his strengths are better found in understatement. To be honest, a lot of it's pretty painful. He kinda chilled out on his next album and sounded more relaxed... be interesting to see where he takes things from there.
Randy Houser "They Call Me Cadillac" (Show Dog, 2010)



(Produced by Cliff Audretch III & Mark Wright)
A nice, unpretentious set of rough-edged, high-tech honky-tonk, with stylistic debts to folks like Hank Williams, Jr., Travis Tritt and John Anderson. Houser's music is miraculously clear of the current overproduction plaguing Nashville today... I mean, yeah, it's modern and has hints of what 21st Century neo-trad sounds like, but as far as the arrangements go, there's plenty of twang and steel, big thumping drums that sound like a real, live person in hitting the skins, a dash of roadhouse piano, but none of the grandiose orchestrations you'd hear on, say, a Tim McGraw album. It's a nice, believable, back-to-basics set that you might like if you're one of those folks who every now and then pulls out those old George Jones albums; like Jamey Johnson, Houser seems to be one of the few young guys in Nashville these days who's figured out how to do "old-school" and make it sound real. Worth checking out!
Randy Houser "How Country Feels" (Stoney Creek, 2013)



(Produced by Derek George)
Geez. I was willing to give this guy the benefit of the doubt on his last record -- not a great voice, but an amiable presence, and he sounded okay on twangy tunes. He's another victim of the Nashville Syndrome, though: after any initial success, it's mandatory to "go pop" and sing a bunch of ballads with big, lavish pop production, which really doesn't work for a guy like this. Houser's vulnerabilities as a singer are brought out in extreme focus, and it's kind of embarrassing, to be honest. I think if they'd stuck with the more simple honky-tonk stuff, he would have been fine. But this is kind of disastrous. Oh, well.
David Houston -- see artist profile
Harlan Howard -- see artist profile
Jan Howard -- see artist profile
Randy Howard - see artist discography
Rebecca Lynn Howard "Rocking The Country" (Addington Productions)


I'm not sure about the provenance, but this appears to be a CD demo from a gal who took a whirl at the Top Forty during a particularly iffy time in the industry (see below.) I haven't heard this disc, but I am very curious.


<! Distributed by Addington Productions - Country Music Rockin The Country Bread and Butter Am I Missing Something Here Wrong Mr. Right Again Love Worth Dying For Gone Daddy Needs Me More Than You I'll Get Even With You When The Smoke Clears Bad News >
Rebecca Lynn Howard "Rebecca Lynn Howard" (MCA, 2000)



(Produced by Mark Wright & Greg Droman)
An impressive debut, particularly considering that all but two of these songs were written or co-written by Howard herself, and that one of these songs, "I Don't Paint Myself Into Corners," went on to be a big hit for Trisha Yearwood a couple of years later. Rebecca Lynn's got kind of a chirpy tone that takes you back to old Tanya Tucker or Tammy Wynette records... She hasn't really arrived as a singer, but considering that she came into the public eye during one of the most outlandishly overproduced eras in country music history, she seems to have kept things relatively low-key. Not entirely my cup of tea, but it's not as garish or out-of-control pop as many of her contemporaries. At least her voice has a lot of twang to it.
Rebecca Lynn Howard "Forgive" (MCA, 2002)



(Produced by Trey Bruce, Steve Fishell & Mark Wright)
Super popped-out modern Nashville silliness. It's cool that Howard writes so many of the songs herself (about half the album), and that she seems to have some real roots under all the fluff, but the glitzy drum machines and synthetic string arrangements really get in the way of the rest of the record. This disc is just too cluttered and high on hi-tech production, so much so that when she sings it simple country, it sounds like she's making fun of the style. I'll pass.
Rebecca Lynn Howard "No Rules" (Saguaro Road, 2008)



(Produced by Michael Curtis)
Ms. Howard has had an interesting career -- she hit Nashville with a big splash, scoring two Grammy awards right off the bat, but she never seemed to make much traction against other high-tech divas of the Y2K era. After that she... just kind of fell off the radar. Every once and a while she'd appear singing harmony on someone's album, or contributing a track here and there on tribute albums and the like. These tracks were often rootsier and more restrained than her own solo albums, which had been caught up in the super-overproduced pop leanings of the late 1990s/early 2000s era. Now she's part of the contemporary flood of chewed-up-and-spat-out former Nashville chart-toppers who have given up on the Music City machine and decided to record for an indie label instead. Presumably this album, her first in six years, is more of a personal statement than her major label offerings, and it certainly presents a different side of her work. This disc opens on a surprising note, with several old-school R&B roots-blues tunes, with Howard belting it out like she was Tracy Nelson or Lou Ann Barton. When she slows it down and goes into a contemporary soul-pop mode, the first slow song was a gospel-tinged cover of Dan Penn's "Do Right Woman," and she slowly starts to sound a bit like Tina Turner, in her '80s pop incarnation. I wasn't into how most of this album sounds -- her song about open mic singalongs, "Sing 'Cause I Love To," is the most interesting piece for me -- but I think this is the kind of for-my-real-fans kind of album that will sincerely be cherished when the right group of folks get ahold of it. And, hey, if you're going indie, what more could you want?
Jedd Hughes "Transcontinental" (MCA Nashville, 2004)



(Produced by Terry McBride)
Well, I dunno. This guy, an Australian emigre who's been playing guitar for Patty Loveless, seems like an example of the "see what sticks" undercurrent that always runs under the Nashville mainstream... He's way too slick to shoot for the Americana audience, but he's not really twangy (or formulaic) enough to pass as a commercial country hat-act dude. Hughes has a fairly wimpy voice, and his songs are a little meandering, in a distinctly "adult contemporary" kinda way; in fact, on several sounds he sounds almost exactly like Jackson Browne. Not that I necessarily have anything against Jackson Browne, but since the Powers-That-Be are pushing Hughes as a Nashville chart artist, I guess I gotta give him the thumbs-down, as a neither-fish-nor-fowl poseur. It's not that I feel impelled to defend the Nashville-style musical assembly line -- indeed, a little innovation can do a lot of good -- but I'm also a little turned off by his songs themselves... they just don't seem very well structured, and lack any significant musical oompf to back it all up. His stuff just leaves me cold. Next.

Marcus Hummon "All In Good Time" (Columbia, 1995)



(Produced by Monroe Jones)
Blechh. A cloying, too-cutesy, too perky pop-country mix, with dips into saccharine, Bryan White-ish ballads and prefab pop hooks that audibly strain towards glory, and the occasional "rootsy" track that sounds like it was constructed from a kit. It's yucky and fake on just about every level and (amazingly!) it tanked in the charts, with just one track, "God's Country," cracking into the Top 100. Coulda just been a matter of timing: if this had come out a few years later, when bands like Rascal Flatts and Emerson Drive were riding high on the charts, it might have fit right in. As a songwriter, though Hummon has been quite successful, placing hits with folks such as Tim McGraw, the Dixie Chicks, ad Wynonna Judd. Still, this is an album you can probably live without.


<! 09/10: a BUNCH of other records on Amazon - I just don't have the energy to add them, though... > <! 04/13: Marcus Hummon "All In Good Time" (Columbia, 1995) Marcus Hummon "The Sound Of One Fan Clapping" (Velvet Armadillo, 1997) B000CAELDU B000QQX08M Marcus Hummon "Looking For The Child" (Velvet Armadillo, 1999) B00004TFGJ B0012D7OUI Marcus Hummon "Francis Of Guernica" (Velvet Armadillo, 2001) B000QQW0EM - MP3 Marcus Hummon "Warrior" (Velvet Armadillo, 2001) B00007KQ6Q B000QR0RVY Marcus Hummon & Bill Feehely "American Duet" (Velvet Armadillo, 2003) B000CAELD0 B000QQYZFY Marcus Hummon "Revolution" (EP) (Velvet Armadillo, 2003) B000FTKU4M B0012E09IQ Marcus Hummon "Atlanta" (Velvet Armadillo, 2005) B000CAELDK B000QQX00U Marcus Hummon "Nowhere To Go But Up" (Velvet Armadillo, 2005) B000CAELE4 B0012DEJVA Marcus Hummon "Surrender Road" (Velvet Armadillo, 2005) B000FTAS62 B000QQW0GK Marcus Hummon "Rosanna" (Hummon Records, 2010) B003N7G5S8 B003HLORZS Marcus Hummon "Lost Home Boy" (Hummon Records, 2013) B00C833IYM - MP3 >
Con Hunley "No Limit" (Warner Brothers, 1979)


(Produced by Norro Wilson)
Yawn. A marginal vocalist who apparently thought he was a country-soul love god... Between the flat delivery and the occasional disco arrangement here or there, this ain't much to write home about. Still, he landed a few mid-range hits with this one, falling just shy of the Top Ten. And I never knew that the R&B firebrand Buddy Johnson wrote "Since I Fell For You..." So yaou learn something new every day!
Con Hunley "I Don't Want To Lose You" (Warner, 1980)


(Produced by Norro Wilson)
A crooner with a cowboy hat, pianist Con Hunley is one of those hitmakers of yesteryear whose work has long since lapsed out of print, despite his having scored numerous Top Ten hits in the late 1970s and early '80s. He's also an artist that you have to question, "just how 'country' is he, really??" His swank romantic vocal style seems to have more in common with -- oh, I dunno -- Jerry Vale, or Robert Goulet, or maybe Ronnie Milsap than with just about any twangster you can think of. In technical terms, he does have a good voice and very warm, professional phrasing, but it ain't really all that rural. And it's not my kinda music, either... But fans of Kenny Rogers who are looking to expand their libraries might want to track down some of Hunley's old stuff; you might find a kindred spirit here... Otherwise, this is pretty scary.
Con Hunley "Don't It Break Your Heart" (Warner, 1980)


(Produced by Tom Collins)
This record was Hunley's commercial peak, containing the song, "What's New With You," which hit #11 on the charts, although he follows much the same formula as his other albums. Plenty more of his slow, sleepy, soul-ish ballads... However, on a couple of tracks he sings in a more plainspoken style and comes off as a decent country crooner... One of those songs, "They Never Lost You," squeaked into the Top 20, which was kinda nice. When Hunley gets all worked up about it, though, and tries to emote and get all bluesy, it sounds kinda silly. And cheesy. This is skippable, although there are a few tracks that are alright, in a Charlie Rich-ish way...
Con Hunley "Ask Any Woman" (Warner, 1981)

Con Hunley "Oh Girl" (Warner, 1982)

Con Hunley "Sweet Memories" (IMMI, 2004)

Con Hunley "The First Time: From Studio B" (IMMI, 2005)





<! The original recordings that launched Con Hunley's career, from the famous RCA Studio B in Nashville. These recordings were released as 45 rpm singles on Prairie Dust Records and have never been compiled on an album. >

Con Hunley "Shoot From The Heart" (IMMI, 2006)





<! Con Hunley "No Limit" (Warner, 1979) B000KN7DB6 Con Hunley "I Don't Want To Lose You" (Warner, 1980) B000P7V6RY Con Hunley "Don't It Break Your Heart" (Warner, 1980) B000P7V6S8 Con Hunley "Ask Any Woman" (Warner, 1981) B000P7V6SI Con Hunley "Oh Girl" (Warner, 1982) B000P7V6SS Con Hunley "Sweet Memories" (IMMI, 2004) B0002TUULI Con Hunley "The First Time: From Studio B" (IMMI, 2005) B000KLO85C Con Hunley "Shoot From The Heart" (IMMI, 2006) B000FII8VU >


Ferlin Husky - see artist discography




The Hutchens "Knock, Knock" (Atlantic, 1995)


(Produced by James Stroud)
Lightweight, but likable. Novelty-oriented, no-brainer "young country" that reminds me of old Moe Bandy, or maybe Sawyer Brown. They do best on the uptempo tunes, like the goofy title track; their ballads are a bit more iffy. Some nice harmonies, too.


<! Barry Hutchens Bill Hutchens Bryan Hutchens >

---
Commercial Country Albums - Letter "I"
---