<! MP3 01/01/08, 09/24/10, 04/18/13 > <! outside 00/00/00 > <! pix 00/00/00 > <! icons 10/31/11 > <! UPDATES: 09/24/10 - new Faith Hill discography 04/18/13 - no big changes; 05/10/13 - added Stan Hitchcock page >
---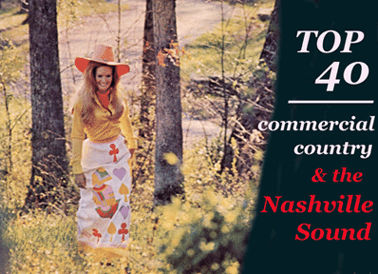 Are you a George Jones guy in a Garth Brooks world? A Loretta Lynn gal trying to understand why people still call Shania Twain a "country" artist?
Well, then this website is for you! Here's your chance to read all about Nashville pop, from the late-'50s "Nashville Sound" and the countrypolitan scene of the '70s to today's chart-toppers and pretty-boy hat acts, seen through the lens of DJ Joe Sixpack, a hick music know-it-all with a heart of gold...
Your comments and suggestions are welcome, particularly suggestions for artists or albums I might have missed. Other types of twang are reviewed elsewhere in my Hick Music Guide.
This is the second page covering the letter "H"
---
A | B | C | D | E | F | G | H-1 / H-2 / H-3 | I | J | K | L | M | N | O | P | Q | R | S | T | U | V | W | X, Y & Z | Comps | Other Country Styles | Hick Music Index
---

Heartland "I Loved Her First" (Lofton Creek, 2006)



(Produced by Walt Aldridge)
Not to be confused with the metal band of the same name, this Alabama-based country act is a slightly redneck-y version of popular ensemble groups such as Diamond Rio, Lonestar and Shenandoah... Their songs, many of which were provided by producer Walt Aldridge, trot through a variety of generic country-pop themes -- some are rompy-stompy rowdy tunes about small towns, dirt roads and back porches, scampish lads in "Boys Like Us," and snurfly love ballads such as "You" and "Play Hurt." Highlights include the Southern Rock nostalgia of "Freebird In A Firebird" and, to a lesser degree, "Judge A Man By The Woman." Nothing on here really catches fire, but I could see this band being chisled on a bit more and crafted into a hitmaking machine... They have the formulaic content part down; now they need to take it up a notch or two. Worth checking out if you like the style.


<! 144 x 144 >

Eric Heatherly "Swimming In Champagne" (Mercury-Nashville, 2000)



(Produced by Keith Stegall)

Eric Heatherly "Lower East Side Of Life" (Koch, 2005)



(Produced by Eric Heatherly)
Well, Heatherly seems to have pretty much given up on the country thing, in favor of a more mature, low-key, easygoing (yet world-weary) acoustic-based soft rock sound... Too bad: I kinda liked his remake of "Flowers On The Wall." But for those looking for sensitive songer-songwriter types, this disc might fill a certain void. Not catchy or rowdy enough for me, but don't let my personal limitations hold you back. A certain swath of Top Country fans will probably love this disc, for its soft, sensitive presentation.
Ray Herndon "Livin' The Dream" (Rayman, 2004)



(Produced by Matt Hollings & Ray Herndon)
Guitarist-songwriter Ray Herndon has a swell-looking resume -- he worked for a bazillion years as the guitar picker in Lyle Lovett's band, then was in the semi-successful Nashville band, McBride & The Ride band... Here, on a solo outing packed with guest artists (Lovett, Clint Black, Sonya Isaacs and Jesse Colter are among his duet partners), he proves himself an amiable second-stringer. This disc didn't really catch fire as far as I was concerned, but it has its moments, as well as a sort of a downhome, underdog appeal.
Ty Herndon "What Mattered Most" (Epic, 1995)



(Produced by Doug Johnson)
Fairly generic neotraditional Nashville fare... He's okay: the arrangements are fairly vigorous, and his voice is nice and deep, the songs a little too perfectly crafted, but not horrendously so. This album is nothing super-special, though, and his cover of Jim Croce's "Don't Mess Around With Jim" is kinda pointless. But for one of those pretty boys, this ain't a bad debut.
Ty Herndon "Living In A Moment" (Sony, 1996)



(Produced by Doug Johnson)
This follow-up album, however, is super-bland and formulaic. Lifeless, even. That sure didn't take long.
Ty Herndon "Big Hopes" (Epic, 1998)



(Produced by Byron Gallimore & Doug Johnson)
A strong, solid release, at least for the slick pop-country field. Actually, some of these songs are really good; the lyrics to "A Man Holdin' On (To A Woman Lettin' Go)" are pretty striking, the sort of material George Jones or Waylon Jennings would have been proud to sing, back in the day. A couple of tracks drag on a little too long, but for the most part this is well-crafted, canny country-pop with a pleasant honkytonk vibe. Worth checking out, if you're looking for modern Nashville material that doesn't go totally overboard on the pop production.
Ty Herndon "Steam" (Epic, 1999)



(Produced by Joe Scaife & Jim Cotton)
It's really weird how variable this guy's records are. Here, working with producer Joe Scaife, Herndon teeters back into unlistenably ornate, glossed-out pop, and oversings almost every line. I guess he was in keeping with the too-slick style of the time, but it's a pity since he just sounds corny and overblown, whereas when he sticks to a true country vibe (as on albums 1 and 3), he sounds great. If you prefer traditional-sounding country, avoid this disc like the plague.
Ty Herndon "This Is Ty Herndon: Greatest Hits" (Epic, 2002)



(Various producers)
Apparently, this was Herndon's swan song for the Sony label. They couldn't really figure out how to package him, and having buried his modest talents under an avalanche of high-tech studio silliness on the Steam album, cut him loose when it didn't quite fly. This set leans towards the glossier end of his work, but also includes "A Man Holdin' On (To A Woman Lettin' Go)," which is probably the best, most country, song he ever recorded. It also includes his tepid, pointless cover of "You Can Leave Your Hat On," and a bunch of other songs best left forgotten. Probably about as much of Herdon's work as any casual listener would need to hear...
Ty Herndon "Lies I Told Myself" (FUNL, 2013)



No big surprises on this indie release from '90s Top Forty singer Ty Herndon -- the songs are still bombastic, the production still generic and emotionally artificial. Sounds like he's getting a little long in the tooth, but he can still pull this stuff off. His fans'll be happy to hear him back in a saddle.
Highway 101 "Highway 101" (Warner, 1987)


Highway 101 "Highway 101, Volume Two" (Warner, 1988)


Highway 101 "Greatest Hits" (Warner, 1990)



This too-brief, 10 song best-of may be stingily programmed, but other than being kinda on the short side, it sure is good! Singer Paulette Carlson is the real deal, a rural, heartfelt honkytonker who really gets into her lyrics and who writes and picks some mighty fine material. Her song, "The Bed You Made For Me" is an old-fashioned weeper in the first degree, and the rest of this disc meets the high standard set by that early hit. She's joined by Cliffie Stone's son Curtis, and an able band with a real feel for country twang... The band plays with crispness and conviction, and cheerfully revels in revisiting the bouncy formulae of the past, particularly the low, ringing trucker-ific bass lines and doubled guitar lines of the early '70s. This is what "poppy" country oughtta sound like... and it's definitely a keeper as far as I'm concerned!
Highway 101 "Bing Bang Boom" (Warner, 1991)



This was the first post-Paulette album, and they thank her in the liner notes for "her contribution" to the band... Unfortunately, they weren't able to replace her with a singer of equal caliber... Oh sure, on the romping, upbeat title track, which kicks the album off, it seems like it might just work... The new gal, Nikki Nelson, sounds like a slightly rowdy version of Rosanne Cash, and she plows through the song with gusto, riding on top of the wall 'o' sound production like a pro... But it soon becomes clear that neither she nor the guys in the band are completely on top of their game. Nelson can belt it out, but her phrasing is weak, and often she lets songs fall flat. The by-rote songwriting and musicianship don't help her much, either... The Highway crew may still be playing with plenty of twang, but not with much inspiration. This is okay, but it's also a little sad. some songs stand out, like "River Of Tears" and "Bing Bang Boom," but others are duds.
Highway 101 & Paulette Carlson "Reunited" (Willow Tree, 1996)


Hwy101's original singer, Paulette Carlson, left the band early on, and they started to coast off the charts after that... She rejoined them for this album, six years after they called it splits in 1990. It's a pretty good record, even if it didn't dent the charts. Carlson has an, um... odd voice, but she really carries most of these songs, and the band is right there behind her, playing a reasonably rootsy mix that recalls the Billy Sherrill countrypolitan formula at times, and at others just sounds like a plain old, pedal-steel happy country combo. It's definitely worth checking out, especially (but not only) if you were a fan of the band's original lineup.
Highway 101 "Big Sky" (Keytone, 2000)


Kinda rootsy, but also not entirely up to snuff. It's interesting to hear how once-big bands can slide sideways when the spotlight's no longer on them... Hwy101 got rootsier, but they didn't have a big budget, to the music sounds kinda thin. It's okay -- fans will want to check this out, but for non-fans, I'm not sure this would be a keeper. Lead singer Chrislynn Lee is okay; fans of Paulette Carson may find something to object about, but the formula hasn't really changed much...

Highwaymen "Highwayman" (Columbia, 1985)



(Produced by Chips Moman)
The first Highwaymen album, an outlaw-legends collaboration between Johnny Cash, Willie Nelson, Waylon Jennings and Kris Kristofferson, has the sluggishness of an celebrity vanity project, yet several songs stand out, approaching, if not fully attaining, the epic scale implied by such an all-star lineup. "Jim, I Wore A Tie Today" has a nice soulfulness to it; the revamped arrangement on Cash's chestnut, "Big River," is also kinda nice, while "Last Cowboy Song" and "The Twentieth Century Is Almost Over" ably capitalize on the mythic status of the august quartet. It's nice to see that the repertoire also includes material by Guy Clark ("Desperados Waiting For A Train") and Woody Guthrie ("Deportee"), although these are not superior versions of either song. Not a stunning album, but certainly worth checking out.
Highwaymen "Highwaymen II" (Columbia, 1990)


The Highwaymen "The Road Goes On Forever" (Capitol/Liberty, 1995/2005)



(Produced by Don Was)


The Highwaymen "The Road Goes On Forever (Tenth Year Anniversary)" (CD & DVD) (Capitol/Liberty, 1995/2005)



(Produced by Don Was)
Even though Don Was sat behind the console to produce this one, I gotta admit it's pretty darn good, and a punchier, more compelling work than the first two Highwaymen albums on Columbia. This kicks off with a good version of Steve Earle's "The Devil's Right Hand," then cruises into songs by Billy Joe Shaver, Dallas Frazier and a few tunes by the various fellers in the band. It's a pretty strong record, certainly worth checking out, even with a few clunky nods towards modern, Top-40 country production. The expanded 10th Anniversary edition includes a half-dozen outtakes from the original sessions. Most of these bonus tracks are, frankly, a little sketchy, but the first -- an acoustic demo of Cash singing "Live Forever" -- is positively electrifying, and Waylon's "I Ain't Song" is a fun shaggy-dog story about life behind-the-scenes in Nashville, a rollicking campfire song, complete with chortles and guffaws from his appreciative Highwaymen pals... While the other extras are kind of marginal, they also give a good sense of the cheerful, behind-the-scenes informality and collegiality the foursome shared... The expanded version also includes a new DVD that shows more of the making-of process, which will be thrilling to fans of any of these alt-country old-timers.
Highwaymen "Super Hits" (Columbia, 1999)



This best-of compacts the first two Highwaymen albums, doing a pretty good job of weeding out the weaker songs, although with only ten tracks, it does seem a bit stingy. Still, if you just wanna quick introduction to check this supergroup out, this disc will probably do the trick.

The Highwaymen "The Essential Highwaymen" (Columbia Legacy, 2010)



This 2-CD set not only collects songs from the official Highwaymen albums, but also key tracks from various solo works from Mssrs. Cash, Jennings, Kristofferson and Nelson, including a cut from the long-neglected soundtrack for The Songwriter, a low-rent feature film which featured Willie and Kris as rival country stars; it had several good songs on it that still haven't seen the digital light of day... until now. There are also solo tracks and fascinating duets from records dating back to the 1970s "outlaw" era, tracks that show the evolution of their professional and personal collaborations. These bonuses add an unexpected layer of depth to this extensive collection, making it a true retrospective of one of country music's great legendary supergroups. Recommended!
Faith Hill -- see artist profile
Goldie Hill -- see artist profile
Kim Hill "So Far So Good" (BNA, 1994)


(Produced by Wayne Kirkpatrick)
The country debut album of a singer who is better known for her work as a Christian pop singer... She has a very husky, unusual voice; she almost sounds like Lyle Lovett(!) This features ten songs written by producer Wayne Kirkpatrick; includes the song "Janie's Gone Fishin'," which hit #68 on the Country charts... The music is overproduced Nashville stuff, not really my cup of tea.
Chris Hillman - see artist discography
Russell Hitchcock "Tennessee: The Nashville Sessions" (Sony/Better Angels, 2011)



(Produced by Rob Rappaport)
If you want to see just how much common ground there really is between modern country ballads and 1970's AOR, check out these weepy, countrified sessions by the former lead singer of Air Supply: without changing too much of his tinkly, synthy keyboard-backed sound, Russell Hitchcock fits in perfectly with the more mellow, saccharine side of the current Nashville Top Forty. Another thing that hasn't changed that much is Hitchcock's voice, which is still robust and anguished, although his gray hair and a few crows feet around his eyes betray his age, the guy can still sing. This 2-CD set allows him to fully indulge his country side: if you like the style, no reason not to love this record.
Stan Hitchcock -- see artist profile
---
Commercial Country Albums - More Letter "H"
---