<! MP3 06/22/09, 07/23/10, 10/31/11, 03/22/13 > <! outside 07/23/10: BB, PF, WK > <! pix 10/31/11 - a couple of adds > <! icons 10/31/11 > <! UPDATES: 07/23/10 - still need to expand, sort out Billy Grammer, Lloyd Green, Jack Greene, Lorne Greene 03/22/13 - added Jack Greene page, updated others - no adds from list - should eventually break out Clinton Gregory, Ray Griff 05/31/13 - added Clinton Gregory, Ray Griff pages >
---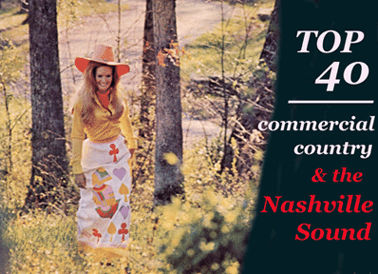 Are you a George Jones guy in a Garth Brooks world? A Loretta Lynn gal trying to understand why people still call Shania Twain a "country" artist?
Well, then this website is for you! Here's your chance to read all about Nashville pop, from the late-'50s "Nashville Sound" and the countrypolitan scene of the '70s to today's chart-toppers and pretty-boy hat acts, seen through the lens of DJ Joe Sixpack, a hick music know-it-all with a heart of gold...
Your comments and suggestions are welcome, particularly suggestions for artists or albums I might have missed. Other types of twang are reviewed elsewhere in my Hick Music Guide.
This is the third page covering the letter "G"
---
A | B | C | D | E | F | G-1 / 2 / 3 | H | I | J | K | L | M | N | O | P | Q | R | S | T | U | V | W | X, Y & Z | Comps | Other Country Styles | Hick Music Index
---

Josh Gracin "Josh Gracin" (Lyric Street, 2004)



(Produced by Marty Williams)
Yet another American Idol alumnus muscling his way onto the charts... Gracin is aided by huge, lavish production, some of it pretty silly-sounding, and most of it very by-the-numbers. The first single, "I Want To Live," shamelessly lifts a Led Zeppelin guitar riff; many of the songs have sugary, jittery pop-isms worthy of boy-band country acts like Rascal Flatts and Emerson Drive, although to his credit it must be said that Gracin is able to muster a bit more vigor than any of those wimpier singers. This is all tremendously fake and prefab, but it works well, given the formulae. Be interesting to see if his career really goes anywhere.

Josh Gracin "We Weren't Crazy" (Lyric Street, 2008)



(Produced by Marty Williams & Brett James)
Super-overproduced pop-country with merciless waves of over-sculpted, antiseptic, tightly woven studio-generated hooks, packed with mathematically precise beats and plenty of neutered, harmless electric guitars... I suppose if you're used to hearing this stuff on a regular basis, it might be an irresistible formula, but I gotta say I have listened to a lot of Top Country, and I still find records like this to be irritating and soulless. Usually I can find at least a few tunes on a Top 40 record that I can get into, here there was nothing. Gracin has been decisively cast as a "chick" singer, putting his market-tested "feelings" on his sleeve and singing in a remarkably torturous warble: God, I feel sorry for anyone who has to listen to this longer than a few seconds. Two funny moments stand out: in the vaguely-creepy stalker/love song "Invisible," Gracin declares his devotion by saying that he'd "ride shotgun with you all the way to work/just to watch you walk in the door" (Riding shotgun with a chick driving? Dude!) and the chorus of the title track where he swallows the "n't" every time, so it sounds like he's saying the exact opposite of what he means: isn't there anyone at the label who can offer him a little constructive criticism about this kinda thing? Anyway, this is definitely not my kind of country record, although I suspect I'm really not the target audience...
Josh Gracin "Redemption" (Average Joe's Entertainment, 2011)



(Produced by Josh Gracin & Kevin Murphy)

Tammy Graham "Tammy Graham" (Career Records, 1997)


(Produced by Barry Beckett)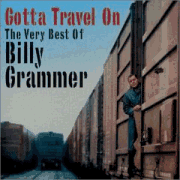 Billy Grammer "Gotta Travel On: The Very Best Of Billy Grammer" (Collectables, 1998/2006)


Guitarist Billy Grammer was a popular sideman and studio player throughout the 1960s and '70s... He was also a successful solo performer, starting his recording career with his biggest hit, a jaunty, rollicking version of the folk-tinged "Gotta Travel On," which rose to #5 on the charts in 1959. He also had a hit with Bobby Bare's "Detroit City," while the early '60s folk boom was still in full swing, although chart success became more elusive after that... This is a strong best-of set that gathers some of his early stuff, including a bunch of instrumental tracks that show his chops as an axe-man. Nice introduction to his work!


<! Billy Grammer "Travelin' On" (Monument, 1959) Billy Grammer "Gospel Guitar" (Decca, 1962) (LP) B003UJ1AES Billy Grammer "Pickin' 'N' Grinnin" (ABC-Paramount, 1963) Billy Grammer "Golden Gospel Favorites" (Decca, 1964) (LP) B003MTWULI Billy Grammer/Various Artists "Johnny Cash's Round-Up" (Hilltop, 1964) (LP) B0011BGN9O Billy Grammer "...Sings Gotta Travel On" (Decca, 1964) (LP) B0036BZZUU Billy Grammer "Travelin' On" (Monument, 1965) reissue Billy Grammer "The Country Guitar Of Billy Grammer" (Decca, 1965) Billy Grammer "Sunday Guitar" (Epic, 1966) (LP) B003MU26DO Billy Grammer "Country Favorites" (Decca-Vocalion, 1968) reissue of '64 Gotta Travel On LP Billy Grammer "Power In The Blood" (Skylite, 1971) (LP) B003MTWUOK Billy Grammer "Billy Grammer Plays..." (Stoneway, 1975) Billy Grammer "Christmas Guitars Featuring Guitar Chimes" (Christmas Classics, 1977) (LP) B002TQAN1E Billy Grammer "Back Home" (Circle, 1985) (LP) B001LYGP1W Billy Grammer "Guitar Bits & Pieces" (Circle, 2000) Billy Grammer "Gotta Travel On: The Very Best Of Billy Grammer" (Collectables, 1998/2006) B0000584TZ >

Gil Grand "Famous First Words" (Sony, 1998)

Gil Grand "Burnin' " (Royalty, 2004)






<! bleah. George Strait wannabee... >

Gil Grand "Somebody's Someone" (Royalty, 2006)

Claude Gray "Songs Of Broken Love Affairs" (Mercury, 1961) (LP)


A delightfully corny, richly robust set, the debut album by Texas baritone Claude Gray, with his two biggest hits, "I'll Just Have Another Cup Of Coffee (Then I'll Go)" and "My Ear Should Burn (When Fools Are Talked About)" and ten other tunes of equal caliber. The backup is pleasantly kitschy, with a treble-happy, echo-y steel guitar flitting about in contrast to Gray's deep, stolid vocals. It's nice stuff, kind of like the music Ferlin Husky might have made if he'd hung on to his testicles, rather than going all soft-pop so early on. There are a lot of swell, lesser-known tunes on here, such as John D. Loudermilk's "You Take The Table (And I'll Take The Chairs)" or his searing rendition of the old Johnny Bond weeper, "Your Old Love Letters." Nice album -- someone oughtta reissue Gray's work on CD one of these days.
Claude Gray "Sings" (Decca, 1967) (LP)





<! Touch My Heart, Apartment #9, Walk Through This World With Me, Misty Blue, Next Time You See Me, I Never Had The One I Wanted, Just Between You And Me, Effects Your Leaving Had On Me, The Kind Of Woman I Got, The Moods Of Mary, Forgetfulness For Sale, How Fast Them Trucks Can Go. >

Claude Gray "Best Of The Best" (Federal, 2002)

Claude Gray "His Very Best" (K-Tel, 2008)





<! Claude Gray "Songs Of Broken Love Affairs" (Mercury, 1961) Claude Gray "Country Goes To Town" (Mercury, 1962) Claude Gray "Claude Gray Sings" (Decca, 1967) Claude Gray "The Easy Way Of Claude Gray" (Decca, 1968) (LP) B003F7PDDO also B001B3B3HO lp Claude Gray "Treasure Of Love" (Hilltop, 1968) Claude Gray "Presenting Claude Gray (Million, 1972) (LP) B003F7W7Y2 Claude Gray "If I Ever Need A Lady, I'll Call You" (Koala, 1978) Claude Gray "Great Country Roads" (Sunrise, 1997) B000R8Y91G Claude Gray "The Best Of Claude Gray" (Sunrise, 1999) Claude Gray "Best Of The Best -- The Tall Texan" (Federal, 2001) Claude Gray "Where No One Stands Alone" (Sunrise, 2003) all gospel Claude Gray "Originals And Classics By Claude Gray" (Sunrise, 200?) >

Damon Gray "Lookin' For Trouble" (Broken Bow, 2000)

David Gray "Signature" (BMG-BFE, 1993)


(Produced by Mick Lloyd, Mike Daniel & Ken Little)

Mark Gray "Magic" (Columbia, 1984) (LP)

Mark Gray "This Ol' Piano" (Columbia, 1984) (LP)


(Produced by Bob Montgomery & Steve Buckingham)
This is halfway okay. The album alternates between moderately catchy, uptempo pop-country tunes (with a slightly synthy gloss) and slower, torturous ballads. The slow songs have a Michael McDonald-ish feel, and they are just horrifyingly awful. This includes his duet with Tammy Wynette, cover of "Sometimes When We Touch" (yikes) which proved to be his biggest career hit, reaching #6 on the charts. But you can see where this is headed, though, right?
Mark Gray "That Feeling Inside" (Columbia, 1986) (LP)


(Produced by Steve Buckingham & Mark Gray)
Absolutely dreadful '80s country, slick, soulless and full of intrusive, tinkly piano riffs and sterile, tinny electric guitars. Oh, and cheesy vocals. Lots of those, too. Reminds me of Lee Greenwood, or Kenny (Sauron) Rogers, which are not complimentary comparisons in my book. Really, there's not a single track on here that I'd recommended, and a couple that I can't stand to listen to. His R&B rave-up version of "Walking After Midnight" is particularly cringeworthy and embarassing...
Mark Gray "I Still Need Him" (Mark Gray Music, 2011)


A gospel album...
Jack Grayson "A Loser's Night Out" (Koala, 1981) (LP)


Singer Jack Grayson released one sleek, slinky rockabilly-pop single back in 1959, and reemerged in the early '70s with the first of several singles that appeared in the country Back 40 over the next decade or so. His biggest hit was his cover of the Percy Sledge oldie, "When A Man Loves A Woman," which went to #18 on the Country charts... Grayson wasn't a particularly impressive vocalist, working mainly in a light style of Nashville Sound retro... It's a little hard to place his similarities, but after a while I figured Hank Locklin was a good match. This isn't earthshaking material, but it's nice in a nostalgic way: it would be nice to see a cross-label retrospective of his work someday, covering the major label stuff as well as the indie records.
Jack Grayson "When A Man Loves A Woman" (Koala, 1982) (LP)





<! Tracks include:- When A Man Loves A Woman; Magic Eyes; A Loser's Night Out; The Stores Are Full of Roses; Let's Hold Hands; From Lonely To Loving You, etc. Ten tracks in all. SAME AS LOSER'S NIGHT ABOVE? >

Jack Grayson "Jack Grayson Sings" (Joe-Wes, 1982) (LP)





<! Tonight I'm Feeling You (All Over Again) ; I Ain't Giving Up On Her Yet ; A Losers Night Out ; Let's Be Lonely Together ; From Lonely To Loving You ; When A Man Loves A Woman ; Mama's Secret ; (How Does It Feel To Be) The Only Woman In The World ; Johnny Oklahoma ; Bring Back The New Again - 06-82 > <! http://en.wikipedia.org/wiki/Jack_Grayson Between 1973 and 1984, Jack placed 13 singles on the Billboard country charts, and hit the top 40 with 3 of them (the biggest being his 1982 #18 cover of "When A Man Loves A Woman"). Having heard precious little of his stuff, I figured this would be a good place to start. A #56 hit in 1981. >

Great Divide "Goin' For Broke" (Campfire, 1995)

Great Divide "Break In The Storm" (Warner, 1998)


Great Divide "Revolutions" (Atlantic Nashville, 1999)


Great Divide "Afterglow: The Will Rogers Sessions" (Broken Bow, 2000)

Great Divide "Dirt And Spirit" (Broken Bow, 2001)


Great Divide "Remain" (Thirty Tigers, 2002)


Great Divide "Under Your Own Sun" (Time Records, 2005)

Great Plains "Great Plains" (Columbia, 1991)

Great Plains "Homeland" (Magnatone, 1996)








Lloyd Green -- see artist discography





Pat Green -- see artist discography


<! Lorne Greene "Robin Hood Of El Dorado" (MGM, 1961) Lorne Greene "Bonanza Ponderosa Party Time" (RCA, 1962) Lorne Greene "Young At Heart" (RCA, 1963) Lorne Greene "Christmas On The Ponderosa" (RCA, 1963) Lorne Greene "Peter And The Wolf" (RCA, 1964) Lorne Greene "Welcome To The Ponderosa" (RCA, 1964) Lorne Greene "The Man" (RCA, 1965) Lorne Greene "American West" (RCA, 1965) Lorne Greene "Have A Happy Holiday" (RCA, 1965) Lorne Greene "Portrait Of The West" (RCA, 1966) >


Jack Greene - see artist discography





Lee Greenwood - see artist discography




Ricky Lynn Gregg "Ricky Lynn Gregg" (Liberty, 1993)


Ricky Lynn Gregg "Get A Little Closer" (Liberty, 1994)


Ricky Lynn Gregg "Careful What You Wish For" (Row Music, 2001)






<! sounds a little like Jonathan Edwards > <! Adam Gregory "The Way I'm Made" (Epic, 2000) Adam Gregory "Workin' On It" (Epic, 2002) Adam Gregory "Adam Gregory" (Mensa Records, 2006) Adam Gregory "Crazy Days" (Big Machine, 2009) Canadian >


Clinton Gregory - see artist discography



Terry Gregory "The Handshake Years Anthology" (Renaissance, 2005)



Pretty much the complete works of this Top Forty back-bencher... Her biggest single, "Just Like Me," hit #15 on the charts, but even with numerous follow-ups, she never quite clicked with the bigtime... This collection reveals her as a pretty modest talent, alternately yearning and sincere or a bit overconfident and lofty (as on her cover of "Stand By Your Man," a song that requires a real belter, and not a Maureen McGovern wannabee...) A couple of tunes, like "I Need Another Lover (Like A Hole In The Heart)" have a perky lightness that's in keeping with some of the funner, sillier side of '70s country, but mostly this is pretty stuffy material, more geared towards the sappiest Top 40 AOR of the time, and a few dips into the nascent synth-country sound of the early '80s. Not my cup of tea, but I'm sure there are some devoted fans out there who will be psyched to find these old, hard-to-find indie recordings all in one place.




Terry Gregory "Terry Gregory" (Handshake, 1979) (LP)
(Produced by Mark Sherrill)



<! also (Produced by Mark Sherrill) ? >

Terry Gregory "Just Like Me" (Handshake, 1981) (LP)


(Produced by Mark Sherrill)

Terry Gregory "From The Heart" (Handshake, 1982) (LP)
(Produced by Mark Sherrill)

Ray Griff - see artist discography
Glenda Griffith "Glenda Griffith" (Ariola, 1977) (LP)


(Produced by Don Henley & Jim Ed Norman)
A very, very, very LA in-crowd album with backing by a sizeable portion of The Eagles (Don Henley on drums, Don Felder and Joe Walsh playing guitar and Eagles producer Bill Szymczyk mixing the tracks...) as well as Carole King playing piano on a couple of songs and contributing a song called "Eagle," as well as a whole slew of folks from the Southern California soft-rock/country-rock studio scene in tow: Karla Bonoff, Valerie Carter, Danny Korchmar, J.D. Souther, Waddy Wachtel, et. al. Griffith seems to have been a particular protegee of Danny O'Keefe, recording four of his songs and getting him to back her on one track; she herself contributes two originals to the repertoire. This is mostly a '70 pop record, in a lush, sometimes overripe Carole King/Carly Simon-esque mode, though with enough hints of twang to qualify it for mention here... The songs featuring the Eagles dudes sound very Eagles-y, with specific riffs and production touches that are lifted straight from the Hotel California playbook, just with a gal singing rather than Henley and his peeps. Really, though, I guess this is more of a buyer-beware review: I kept seeing this popping up in country bins and finally had to check it out, but there isn't really much twang on it. Her cover of Marty Robbins' "Don't Worry About Me" spotlights Sneaky Pete Kleinow on pedal steel and has a nice, plinky honky-tonk vibe, though her vocals are underwhelming; some nice steel work on O'Keefe's "Quits," which appropriately enough closes the album out.


<! one single, "Don't Worry ('Bout Me)", hit #96 in the charts... >


Nanci Griffith - see artist discography




Andy Griggs "You Won't Ever Be Lonely" (RCA, 1998)



The perfect balance of pretty-boy image and hard-country grit, all anchored by Griggs's good natured, masculine drawl. This is a very enjoyable album, with a real country feel and plenty of clever, compelling songwriting. Griggs even lightly treads into territory that has become the bane of modern Nashville -- sensitive-stud chickbait weepers and "issue songs" -- and walks away the winner. The title song, which he cowrote, is a great romantic ballad, while the next track, "Waiting On Sundown," addresses domestic violence while succeeding as a pop song (and a very steamy one, at that!) in which a younger man helps an older woman escape her abusive husband. Even the obligatory, southern rockish, I-scratch-myself-in-public, he-man honkytonk tunes are first rate... In fact, the only song that doesn't work on here is the jittery, house-rockin' cover of "Ain't Livin' Long Like This..." But hey, even if he falls on his face, covering a Rodney Crowell tune is more than enough to make up for it... As far as the late '90s Nashville scene goes, this disc's a winner, definitely worth checking out.

Andy Griggs "Freedom" (RCA, 2002)



Yawnsville... in a big, big way. What a drag, that an artist who started out his career so playful and full of old-fashioned country grit would wind up doing one of these wanky, overwritten, post-millennial High Concept, high gloss pop-country outings. He still has a great voice, but these songs are just too darn overblown. One after another; boom boom boom. The closest thing to a plain old, straight-ahead catchy country song is the ballad, "Tonight I Wanna Be Your Man," which is pretty sappy, but not quite as lofty and poetic as the rest of the disc. I sure wish he'd go back to going back to basics: he was really good at it!

Andy Griggs "This I Gotta See" (BMG-RCA, 2004)



(Produced by Randy Scruggs)
For an old-fashioned, hard country fan like me, an album like this is nigh unbearable: it's bland and flat-sounding, while simultaneously floridly overproduced... Griggs is basically a pin-up artist: a clean-shaven pretty-boy with perfectly-coiffed, dusty blonde-highlighted hair, and a rather questionable voice. And yet, there is an interesting aspect to his work: Griggs is the latest in a line of purposefully(?) imperfect singers, who use their rough edges as a selling point, picking up the torch that Hank, Jr. has laid down. In Griggs's case, it's both an asset and a liability: he does manage to make himself stand out from the crowd, and the more maudlin, emotive aspects of his work come out quite prominently, which is a plus when you're building a career on slushy romantic tunes like "My Kind Of Beautiful," "Why Do I Still Want You" and "She Thinks She Needs Me." Griggs's reading of these lyrics is so amazingly clumsy that you are compelled to listen to every word he sings, so in a sense, I guess it works. Still, the neutered Southern rock guitars, buried under an avalanche of lifeless, studio-perfect production, and all his other Travis Tritt-isms consign Griggs to an eternity of artistic mediocrity, no matter what his momentary chart success may be.
Andy Griggs "The Good Life" (Montage Music, 2008)



Like many modern-day Nashvillers, Griggs had a short shelf life: he seemed next big-thingish in '98, but nowadays if you can't hit the top of the charts, the major labels lose interest pretty quickly. So, like a lot of contemporary country singers who've been chewed up and spat out by the Music City powers that be, he went indie. This album didn't chart, but fans might still want to check it out.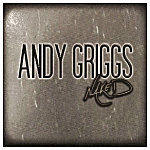 Andy Griggs "Naked" (Little Hannel, 2013)



I'm still underwhelmed by Griggs' vocals, but it's kind of neat to hear an all-acoustic album from someone whose career was so powerfully defined by slick, modern overproduction. If nothing else, this gives us some insight into how Nashville producers sculpt and (pre)package their artists. None of the songs stood out for me, but it's still an interesting change of pace.


<! Groovegrass Boys "Macarena" (single only) (Imprint, 1996) B0000059JO >

Bonnie Guitar "Dark Moon" (Bear Family, 1991)


In her way, Bonnie Guitar was an iconic, groundbreaking female performer and musical entrepreneur... As a guitarist, she cracked into the Nashville and Los Angeles studio scenes, and is featured on numerous pop and pop-vocals albums; she also had considerable success as a solo artist in her own right. In addition, she was a pioneering DIY-er, starting her own record label (Dophin/Dolton records, which she sold after a few years), all of which was pretty remarkable for a gal in the Eisenhower/Kennedy era. As a musician, however, particularly as a country musician, I find her pretty underwhelming, pretty much epitomizing the snoozy, lethargic pop sound of the time. This collection showcases a bunch of her early stuff (though not necessarily her biggest hits...) Doesn't do much for me. There are also a bunch of original albums, but they strike me as too "pop" to list here... Even though she charted as a country artist, there's precious little twang to be heard in her work.
Randy Gurley "Let Me Be The One" (ABC, 1978) (LP)


(Produced by Harold Bradley)
This was the lone album by gal singer Randy Gurley, who scored a minor chart hit from the single, "Heartbreaker." She also recorded a few singles for RCA, but those were never collected into an album, as far as I know...


<! also recorded for RCA after this - no album? > <! single was "Heartbreaker" >
Guy & Ralna "Country Songs We Love To Sing" (Ranwood, 1973) (LP) <! multiple ASINS >


The husband-and-wife duo of Guy Hovis and Ralna English were regulars on "The Lawrence Welk Show" and had a built-in national audience to help with their modest success on the charts. Most of their albums were gospel-oriented, a few were secular... I'm not sure how "country" the religious records were...
Guy & Ralna "Guy & Ralna Country" (Ranwood, 1974) (LP) <! multiple ASINS >

---
Commercial Country Albums - Letter "H"
---