<! DO-DU > <! MP3 06/18/09, 06/15/10, 03/17/13 > <! outside 00/00/00 > <! pix 00/00/00 > <! icons 10/30/11 > <! UPDATES: 06/18/09 - Dave Dudley, Johnny Duncan discos to be expanded 06/15/10: Dudley, Duncan, Drusky & Holly Dunn discos added 10/30/11 - a few adds 03/17/13 >
---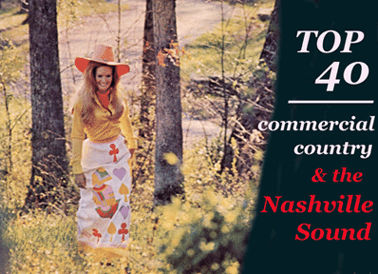 Are you a George Jones guy in a Garth Brooks world? A Loretta Lynn gal trying to understand why people still call Shania Twain a "country" artist?
Well, then this website is for you! Here's your chance to read all about Nashville pop, from the late-'50s "Nashville Sound" and the "countrypolitan" scene of the '70s to today's chart-toppers and pretty-boy hat acts, seen through the lens of DJ Joe Sixpack, a hick music know-it-all with a heart of gold...
Your comments and suggestions are welcome, particularly suggestions for artists or albums I might have missed. Other types of twang are reviewed elsewhere in my Hick Music Guide.
This is the fourth page covering the letter "D"
---
A | B | C | D-1 / 2 / 3 / 4 | E | F | G | H | I | J | K | L | M | N | O | P | Q | R | S | T | U | V | W | X, Y & Z | Comps | Other Country Styles | Hick Music Index
---
Deryl Dodd "One Ride In Vegas" (Columbia, 1996)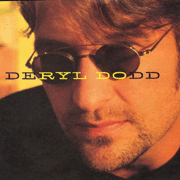 Deryl Dodd "Deryl Dodd" (Columbia, 1998)



(Produced by Chip Young & Blake Chancey)
Damn... this is a mighty fine, mighty fun little record! It's really a shame that such a fine record as this only barely scratched the Nashville Top 40... what is wrong with those people? Anyway, this is well worth looking for, packed with fun, rootsy numbers that have a strong melodic fell, but plenty of forward, propulsive momentum, smartalecky lyrics and heartfelt delivery. Plus, he just doesn't bather messing around with crappy, sappy power ballads, so there's nothing on here to harsh the high of the true country fan. Take for example, the track, "30-30," with this fab chorus: "Hindsight's not 20-20/It's more like a 30-30..." With lyrics like that... how can ya lose? It's a really good album... heck, I kept my copy, and I'm pretty damn picky.

Deryl Dodd "Pearl Snaps" (Lucky Dog, 2002)



I like this guy! Coasting on the edge of "young country" Top 40 and Joe Ely-style bar band rowdiness, Dodd has a pleasantly un-perfect voice which makes him human enough to be a little "alt"... The title track to the best-of set is pretty irresistible and catchy... it's followed up by two other great tunes, "She's Have You Back" and a nice rendition of Tom T. Hall's "That's How I Got To Memphis." From there it's a steady slide into commercial formulae, but on the whole this is a pretty decent collection. Plus, I have to confess I've always been partial to Gordon Lightfoot's "Sundown..." Dodd's version ain't as great as Lightfoot's, but that's a tough standard to live up to, and Dodd does alright. This is definitely on the pop side, but worth checking out.
Deryl Dodd "Live At Billy Bob's Texas" (Smith's Music Group, 2003)



Deryl Dodd "Stronger Proof" (Dualtone, 2004)



Hey, let's hear it for Deryl Dodd: he still rocks. Or, to be more accurate, he still plays some great, hard-edged melodic country music. A couple of songs on here go off the rails into some shrill Southern rock riffs that made me hit "fast forward," but the rest of the album had the kinda twang that makes me put an album on "repeat." This is good stuff... If you liked his earlier albums, this one won't disappoint you. It's worth checking out, kids!
Deryl Dodd "Full Circle" (Dualtone, 2007)


Deryl Dodd "Stronger Proof" (Dualtone, 2008)


Deryl Dodd "Random As I Am" (Smith Entertainment, 2011)


Johnny Dollar -- see artist profile

Dottsy "The Sweetest Thing" (RCA, 1976) (LP)


(Produced by Roy Dea)
A likeable minor leaguer who had a few respectable chart hits in the mid-'70s, Texas native Dottsy (nee Dorothy Brodt...) hitched a ride with Johnny Rodriguez's road show, and after a half year or so touring with him, landed a contract with RCA. She had an okay voice, nothing earthshaking, but sincere and heartfelt, perhaps a little on the demure side, as if she could easily be overwhelmed by a powerful enough arrangement. There wasn't too much risk of that, though: the band behind her was pretty much a standard-issue Nashville studio session crew, and they stuck to a mellow, lowkey tempo. The song selection was interesting, though -- in addition to some bland offerings by John Denver and Billy Joel, she also covered a few folks from the nascent "outlaw" scene, including a ballad by Kinky Friedman (!), Jessi Colter's "Storms Never Last," and a slushy version of Susannah Clark's "I'll Be Your San Antone Rose" (which she apparently got first crack at, ahead of Emmylou Harris...) Nothing all that compelling, but a nice slice of '70s style country crooning, with backing by a bunch of Nashville "usual suspect" superpickers -- Harold Bradley, Bobby Emmons, Weldon Myrick, Jerry Shook, et. al.
Dottsy "Tryin' To Satisfy You" (RCA, 1979) (LP)

Dottsy "Meet Me in Texas" (Heart Of Texas, 2010)


Dusty Drake "Dusty Drake" (Warner Brothers, 2003)






<! 06/09: only album >
Rusty Draper "Greatest Hits" (Collector's Choice, 1999)


The good-natured, modestly talented Rusty Draper had a couple of tunes in the Country charts (most notably "Gambler's Guitar," which hit #6) but mostly he was a pop singer, following in Pat Boone's footsteps. More often than not, he'd bring country tunes over into the Pop charts, like his goofy, rinky-dink cover of the Carlisle's "No Help Wanted." This set's pretty underwhelming, at least from a country lover's perspective, though anyone who was a fan way back when will be thrilled to see this disc with all these '50s oldies back in print... It's a nice summation of Draper's early years -- not gripping material, but cute in a Norman Rockwell-ish, Eisenhower-era '50s kinda way.
Rusty Draper "No Help Wanted" (Jasmine, 2009)


A 2-CD set that supersedes the Collector's Choice disc listed above...


<! a BUNCH of albums, collections >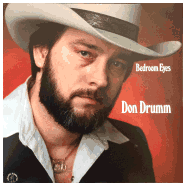 Don Drumm "Bedroom Eyes" (Churchill Records, 1978) (LP)


(Produced by Bob Millsap)
A really nice set of independently-produced 'Seventies style honkytonk pop, from New England-born singer Don Drumm. He wasn't any great shakes as a vocalist, but this is a fine set of songs, with plainly-arranged, straightforward accompaniment. I enjoyed it quite a bit. Most of the songs were written by his pal, Ray Hillburn, who sings backup along with the Cates Sisters, who were making a go of it themselves on Ovation Records around the same time. Side One of the album is packed with Hillburn songs, including a couple that hit the Top 40 ("Bedroom Eyes" and "Just Another Rhinestone") while Side Two has a wimpier, poppier sound, finishing up with the only track written by Drumm, "You'd Be Beautiful (In A Children's Book)" which is actually a better song than the title implies. Highlights include "Brother, I'm Glad She Found Me" and "Sad Songs" (again, written by Ray Hillburn) and their cover of Chips Moman's outlaw anthem, "Luckenbach, Texas." This is swell record, a modest late-'70s gem that reminds me of Bill Phillip's "comeback" album of the same era. Worth looking for.
Roy Drusky -- see artist profile

George Ducas "George Ducas" (Liberty, 1994)



This disc didn't make a dent in the charts, but it sure sounds fine from where I stand... I'll admit Ducas doesn't have a great, perfectly professional voice -- he's got great tone, and a personal warmth that comes through loud and clear, but he falters in little ways that make this a flawed jewel on the major label alter. Still, I found this disc consistently interesting; they might not have "punched up" the weak spots to make it radio-perfect, but Ducas still has a feel for real country music that's quite refreshing to hear, giving us a pleasant mix of Rodney Crowell's traditionalism and Chris Isaak's croon. Plus, what a great songwriter! These are all original compositions, ten crisp honkytonk tunes that place Ducas in the forefront of the neo-trad country crowd. Worth tracking down, if you can find it out there.
George Ducas "Where I Stand" (Capitol, 1997)


George Ducas "Volume Up, Windows Down" (Propel Records, 2010)






<! 06/10: these are his only two albums >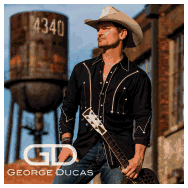 George Ducas "4340" (Loud Ranch, 2013)


I hate to say it, but this record -- the first from Ducas in years -- was a big disappointment. And I'm a big George Ducas fan: in the prefab world of 1990's Nashville, he was an avatar of inventive, assertive neotraditionalism, a reassuringly robust honkytonker with a modern sensibility. Twenty years later, he seems to have lost faith in his original muse, choosing instead to bang out a loud, aggressive, rock-tinged modern stuff in a bid to keep up with the current crop of beefy-teed, empty-headed, flash-in-the-pan country stars of the moment. It's possible that the folks who are into dudes like Big & Rich, Luke Bryan or Eric Church might also enjoy this -- pop open a sixpack and crank it up loud, whatever. But my DNA doesn't allow me to go down that road... I miss the older (well, actually the younger) George Ducas, the guy who thumbed his nose at by-the-numbers musicmaking and held the line for a little true twang and soul. Oh, well. Other Ducas fans will want to check it out anyway, and see if maybe this brash new album resonates more for them than it did for me.
Dave Dudley -- see artist profile
Due West "Forget The Miles" (EP) (Black River, 2011)






<! same as Due West Trio?? >


Johnny Duncan -- see artist profile




Whitney Duncan "Whitney Duncan" (Self-Released, 2007)


Whitney Duncan "Right Road Now" (Warner Nashville, 2010)


Whitney Duncan "One Shot" (2013)

Holly Dunn -- see artist profile
Ronnie Dunn "Ronnie Dunn" (Sony Nashville, 2011)



A solo set from one half of the chart-topping Brooks & Dunn country duo...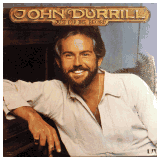 John Durrill "Just For The Record" (United Artists, 1976) (LP)


(Produced by Snuff Garrett)
A dreadful, drekky '70s AOR/disco pop album from songwriter John Durrill, who was the keyboard player in the '60s pop group, The Five Americans. You might be fooled -- like me -- into thinking this was a country record, because of Snuff Garrett's participation, and because several songs were co-written with Sandy Pinkard of the country (comedy duo of Pinkard & Bowden). Actually, I guess this is meant to be a split album: Side One is pure pop (and purely bad) while Side Two has several country-tinged tunes, with a little pedal steel and some banjo on the closing track. I guess it was meant to be a "country side," but it's also pretty forgettable. Despite the miserable tepidness of this album, Durrill did manage to crack into the country market in the early '80s, when Merle Haggard had a #3 hit with his song "Misery And Gin," from the soundtrack to the Clint Eastwood film, Bronco Billy, as well as contributing songs to similar flicks such as Any Which Way You Can and Smokey and The Bandit 2. He also had several songs recorded by Cher, which probably gives you a better idea of what this album sounds like...
---
Commercial Country Albums - Letter "E"
---