<! DIA- DIZ > <! MP3 06/16/09, 06/13/10, 10/30/11, 03/17/13 > <! outside 06/13/10: "Diana", Jimmy Dickens, Craig Dillingham "Almost Yesterday" B0002JUXC4 , Dixiana, Dean Dillon > <! pix 00/00/00 > <! icons 10/30/11 > <! UPDATES: 06/16/09 - Diamond Rio, Diffie & Dixie Chicks all could be broken out into their own pages 06/13/10 - mostly adds 10/16/11 - added Joe Diffie page 03/17/13 - added Diamond Rio >
---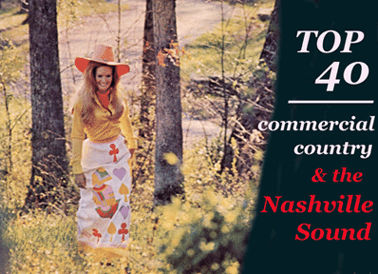 Are you a George Jones guy in a Garth Brooks world? A Loretta Lynn gal trying to understand why people still call Shania Twain a "country" artist?
Well, then this website is for you! Here's your chance to read all about Nashville pop, from the late-'50s "Nashville Sound" and the "countrypolitan" scene of the '70s to today's chart-toppers and pretty-boy hat acts, seen through the lens of DJ Joe Sixpack, a hick music know-it-all with a heart of gold...
Your comments and suggestions are welcome, particularly suggestions for artists or albums I might have missed. Other types of twang are reviewed elsewhere in my Hick Music Guide.
This is the third page covering the letter "D"
---
A | B | C | D-1 / 2 / 3 / 4 | E | F | G | H | I | J | K | L | M | N | O | P | Q | R | S | T | U | V | W | X, Y & Z | Comps | Other Country Styles | Hick Music Index
---
Diamond Rio - see artist discography
Little Jimmy Dickens - see artist discography
Joe Diffie - see artist discography

Craig Dillingham "Almost Yesterday" (Emergent, 2004)


A great "comeback" album from a Texas fella who recorded several singles in the early 1980s on the Curb label, but wasn't even given the chance to release an album before they dropped him. Why? Well, judging from this pedal-steel and western swing-laced gem, I'd say the reason was he was just too darn country. Nice crooning, soulful drawl, with plenty of smooth, sweet twang. Trust me: this one's worth checking out!


<! 144 x 144 >

Dean Dillon & Gary Stewart "Brotherly Love" (RCA, 1982)

Dean Dillon & Gary Stewart "Those Were The Days" (RCA, 1983)

Dean Dillon "Slick Nickel" (Capitol, 1988)


Dean Dillon "I've Learned To Live" (Capitol, 1989)


Dean Dillon "Out Of Your Ever Lovin' Mind" (Atlantic, 1991)

Dean Dillon "Hot, Country and Single" (Atlantic, 1993)





<! DEAN DILLON: plus several indie albums - add artist page???>
Dixiana "Dixiana" (Sony-Epic, 1992)



Another moderately-successful none-hit wonder, one-album band... Lead singer Cindy Murphy had a slightly rugged voice, but it's at odds with the glossy, belatedly '80s-ed-out production; hard to tell whether she bugs me because she's singing in the wrong style, or whether she just bugs me. At any rate, this is one of those bands that never manages to balance honkytonk with country-pop (they try, but their "hard" country sound is still too glossy) and I wasn't able to find anything here that appealed to me. Still, if you are a fan of, say, the Judds, or Juice Newton, you might like this as well.
Dixie Chicks - see artist discography
---
Commercial Country Albums - More Letter "D"
---