<! MP3 06/16/09, 06/12/10, 01/07/13 > <! outside 00/00/00 > <! pix 00/00/00 > <! icons 10/30/11 > <! UPDATES: 06/16/09 - still need full updates for Billy Dean, Jimmy Dean, John Denver 06/12/10 - added Billy Dean, Jimmy Dean profile, not up for a Denver disco 10/30/11 - added a couple of albums, checked a few ASINs 01/07/13 - added Billy Dean page, probably need DRB too 03/17/13 - added DRB, John Denver pages >
---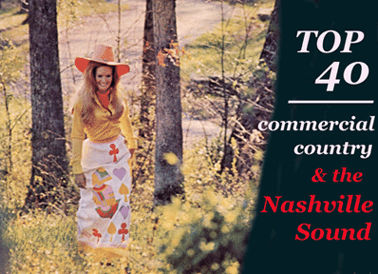 Are you a George Jones guy in a Garth Brooks world? A Loretta Lynn gal trying to understand why people still call Shania Twain a "country" artist?
Well, then this website is for you! Here's your chance to read all about Nashville pop, from the late-'50s "Nashville Sound" and the "countrypolitan" scene of the '70s to today's chart-toppers and pretty-boy hat acts, seen through the lens of DJ Joe Sixpack, a hick music know-it-all with a heart of gold...
Your comments and suggestions are welcome, particularly suggestions for artists or albums I might have missed. Other types of twang are reviewed elsewhere in my Hick Music Guide.
This is the second page covering the letter "D"
---
A | B | C | D-1 / 2 / 3 / 4 | E | F | G | H | I | J | K | L | M | N | O | P | Q | R | S | T | U | V | W | X, Y & Z | Comps | Other Country Styles | Hick Music Index
---
Billy Dean -- see artist profile
Jimmy Dean -- see artist profile
Duane Dee "My Shining Hour" (Capitol, 1968) (LP)


This Wisconsinite had modest success with his 1968 recording of "Before The Next Teardrop Falls" (the first version to chart, which almost cracked the Top 40...) Later, after being dropped by Capitol, he did have a Top Forty hit, but the thrill was short-lived, and not to be repeated... Thus, this disc remains his only full-length mainstream album.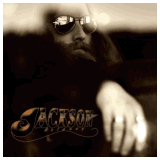 Jackson Delaney "Jackson Delaney" (EP) (Junebug, 2012)



(Produced by Gary Hannan)
I think there's a good chance you'll be hearing more from this guy... This is independently-produced, Top-40 style tough-guy country of the Trace Adkins/Montgomery Gentry variety. The production is a little over-obvious: big electric guitar riffs, crossing Southern rock with shimmering reverb, straight out of the Toby Keith playbook, and the songs are kind of what you'd expect: rough and tumble rowdy barroom ballads, one about his old small-town girlfriend who he married after sowing their oats in a wild truck driving youth; a chest-thumper honoring American soldiers... All standard-issue modern Nashville stuff. But Delaney's got a good voice and a charismatic presence -- more of his personality comes out on the rootsier-sounding "You Make Me Wanna," which has kind of a Merle Haggard vibe. The anti-drug novelty song "The Good Drugs" is a hoot: he was drug to church and drug out to the shed when it was time for a strapping... That song makes this one a keeper!! Good luck in Nashville, Jackson... I'm looking forward to hearing more from you soon.
Wesley Dennis "Wesley Dennis" (Mercury Nashville, 1995)


(Produced by Keith Stegall)
This Alabamian neo-tradder had a trio of singles that grazed the middle of the Hot 100, but that wasn't enough to earn him a shot at a second album. Nashville is a hard, hard town. Includes the non-single novelty song, "This Hat Ain't No Act."
John Denver -- see artist profile
Desert Rose Band -- see artist profile
---
Commercial Country Albums - More Letter "D"
---