<! MP3 06/15/09, 06/11/10, 10/29/11, 03/16/13 > <! outside 00/00/00 > <! pix 10/29/11 - added a few > <! icons 10/29/11 > <! UPDATES: 06/15/09 06/11/10 - added Sonny Curtis info; someday add Craddock page? Skipping Floyd Cramer. 03/16/13 - added Cryner reviews >
---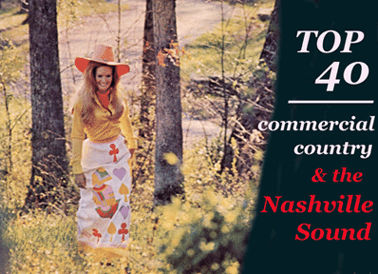 Are you a George Jones guy in a Garth Brooks world? A Loretta Lynn gal trying to understand why people still call Shania Twain a "country" artist?
Well, then this website is for you! Here's your chance to read all about Nashville pop, from the late-'50s "Nashville Sound" and the "countrypolitan" scene of the '70s to today's chart-toppers and pretty-boy hat acts, seen through the lens of DJ Joe Sixpack, a hick music know-it-all with a heart of gold...
Your comments and suggestions are welcome, particularly suggestions for artists or albums I might have missed. Other types of twang are reviewed elsewhere in my Hick Music Guide.
This is the fifth page covering the letter "C"
---
A | B | C-1 / 2 / 3 / 4 / 5 | D | E | F | G | H | I | J | K | L | M | N | O | P | Q | R | S | T | U | V | W | X, Y & Z | Comps | Other Country Styles | Hick Music Index
---
Billy "Crash" Craddock - see artist discography

Floyd Cramer "The Essential" (RCA, 1995)



Cramer was the house pianist at RCA's Nashville studios, with his patent-pending "dripping note" style... He was rather successful as an album artist, if not on the singles charts. (Bargain bins used to be crammed full of his old LPs, back when vinyl ruled the world...) These instrumental tracks are for hardcore easy-listening fans only, but if you're a fan, you'll dig the dee-lux treatment on this 20-song retrospective.
Melodie Crittenden "Melodie Crittenden" (Asylum, 1998)



(Produced by Byron Gallimore & Stephony Smith)
Forceful and formulaic country-pop with slick, tight, somewhat trite arrangements. Crittenden is an okay vocalist, I suppose, but she sure spent a lot of effort trying to sing all raspy and blues-ed out, like Sheryl Crow... This was apparently her only bid at mainstream country; afterwards she joined the Christian pop band Selah (who don't sound very country at all...) and also recorded an album of children's songs on an indie label... This features a couple of inspirational songs, "Broken Road" (which apparently was featured on a the teen drama Dawson's Creek), and the more overtly Christian-themed "With His Arms Wide Open," which closes the album. Nothing here did that well on the charts, though, which might help explain the career shift. This is okay, if you go for slick, modern Nashville stuff -- it sounds just like all the Faith Hill-y, Shanialicious stuff that was out there already...
Melodie Crittenden "Dream With Me Tonight" (Compendia, 2001)



An album of children's songs...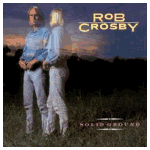 Rob Crosby "Solid Ground" (Arista Nashville, 1990)


(Produced by Scott Hendricks)
The debut album from singer Rob Crosby, who found more success as a composer than as a Nashville star. This record yielded several songs that made the Top 20, but chart success became more elusive with his later work... But as a songwriter, Crosby's been a whiz: his songs have been recorded by superstars such as Brooks & Dunn, Andy Griggs, and Martina McBride, to name a few. Nice work if you can get it!


<! In 1984, an Atlanta businessman offered Crosby $700 a month for a cut in his future songwriting royalties.[4] After getting a job as a staff writer, country music group Chance took his song "She Told Me Yes" to the top 30 in 1985.[2] Since then, many songs written by Crosby have reached the Billboard top 10, including "Concrete Angel" by Martina McBride, "She's More" by Andy Griggs and "Holdin' a Good Hand" by Lee Greenwood.[5][3] Crosby's songs have been recorded by Blackhawk, Brooks & Dunn, Ty Herndon, Paul Overstreet, Carl Perkins, Restless Heart, Ricochet, Paul Simon, The Wilkinsons and Darryl Worley, among others.[6][7] >

Rob Crosby "Another Time And Place" (Arista Nashville, 1992)


(Produced by Scott Hendricks)

Rob Crosby "Starting Now" (River North, 1995)


(Produced by Jerry Crutchfield)

Rob Crosby "One Light In The Dark" (CSC, 2003)


Rob Crosby "Time Is A Gypsy" (CSC, 2003)


Rob Crosby "Catfish Day" (CSC, 2007)


Cross Canadian Ragweed "Carney" (Smith's Music, 1998)


Cross Canadian Ragweed "Live And Loud At The Wormy Dog Saloon" (Broken Records, 1999)


Cross Canadian Ragweed "Highway 377" (Smith's Music, 2001)


Cross Canadian Ragweed "Live And Loud At Billy Bob's Texas" (Smith's Music, 2002)


Cross Canadian Ragweed "Cross Canadian Ragweed" (Universal South, 2002)

Cross Canadian Ragweed "Soul Gravy" (Universal South, 2003)



It's kinda funny how Southern rock has come to live in the Country charts -- these guys seem like more of a rock band to me, though they had some success on the Nashville charts with the song "Sick And Tired," which is relatively twangy, even although the rest of the album is pretty crunchy and electric. This didnŐt do much for me, but I guess it's okay. Some folk'd call this "red dirt" music, though I'm not sure exactly how guys like this are leading a return to country's roots.
Cross Canadian Ragweed "Garage" (Universal South, 2005)



(Produced by Mike McClure & Cross Canadian Ragweed)
These guys are just so gosh-darned rock'n'roll, it's really hard for me to take them seriously as "country" artists... But I guess the Country charts have more room on them for guys with a little bit of twang in their voices and a lot of reverb on their guitars: they've been doing pretty well chartwise for some time now... Still, those monster "modern rock" riffs sure aren't waht I think of when I hear all the buzz about the Texas "red dirt" scene. Anyway, this disc is their latest; fans of Steve Earle might dig it... Also comes with a bonus DVD disc, so you can see the boys in action.
Cross Canadian Ragweed "Back To Tulsa: Live And Loud At Cain's Ballroom" (Universal South, 2006)



A high-test, 2-CD live album from one of Oklahoma's hottest "red dirt" bands... These guys are a little too rock'n'rollin' and bar-bandish for me -- I ain't in my twenties, and I never liked drinkin' at shows -- but CCRW's connection to their fans is palpable from start to finish, and those same laughing, cheering, happy, rowdy folks will dig hearing the records as much as the concerts. The phrase "live and loud" does capture the essence of this set, but this album is also a fine portrait of a passionate, committed, real-live touring band... Looks like folks in Oklahoma have got a lot to cheer about!
Cross Canadian Ragweed "Mission California" (Universal South, 2007)


Cross Canadian Ragweed "Happiness And All The Other Things" (Universal/Show Dog, 2009)






<! w/ Stephanie Briggs? >


Rodney Crowell -- see artist profile



Bobby Cryner "Bobby Cryner" (Epic, 1993)



(Produced by Doug Johnson & Carl Jackson)
A surprisingly distinctive album. A rootsy set, with low, bluesy vocals from this intriguing West Coast songwriter... Her timbre and sultry style may remind you of K.T. Oslin or Wynona Judd, but Cryner has a lot more twang and doesn't go into the same kind of phony-baloney white-girl soul. She shows her California roots in a duet with Dwight Yoakam (on a Buck Owens song!) and she's completely comfortable with producer Carl Jackson's melodic-acoustic touches. Cryner didn't make it as a solo artist, but as a songwriter she had some success, with songs recorded by folks such as Suzy Bogguss, Lee Ann Womack. Most notably, Trisha Yearwood, took her song "Real Live Woman" into the Top 20, though you might find that Cryner, like many country composers, does her own stuff the best. These stripped-down, rural-sounding sessions stand out from the usual Nashville fare -- definitely one worth checking out!
Bobby Cryner "Girl Of Your Dreams" (MCA, 1996)



(Produced by Tony Brown)
See, I would have thought that Tony Brown and Bobbie Cryner would be a great match, since she was so bluesy and he has such a good ear for bright, bouncy twang. But this is a pretty lush, glammed-up record, at least compared to her first album... This time around, she really does sound Wynona-ed out, which I personally don't think is a good thing. I guess they were trying to get her onto the charts by making her sound like everyone else, but it was an unfortunate move. Fans of the more polished, slick 'Nineties Nashville pop sound might get into this, but for twangfans it was a letdown. It is kind of cool that they had her cover "Son Of A Preacher Man," because of her obvious vocal similarities to Dusty Springfield, but the arrangements aren't very satisfying. Oh, well.
Chris Cummings "Chris Cummings" (Warner Brothers, 1998)



(Produced by Ray Scott & Jim Ed Norman)
Fairly generic, though not overtly icky, commercial country from this Canadian chart-topper. I guess this one's actually a best-of set that's meant to introduce him to a US audience. Cummings has an adequate voice, combined with a command of the various pop-country formulae of the time. (Indeed, he's a bit on the twangy side, all things considered... ) Too many note-heavy lead guitar riffs, but plenty of fiddle and acoustic pickin' underneath it all... Cummings wrote most of the songs on here, along with producer Rick Scott... For what it's worth, songwriter Jim Lauderdale sings backup on here, somewhere in the mix...
Chris Cummings "Somewhere Inside" (Warner, 1996)

Chris Cummings "The Kind Of Heart That Breaks" (EP) (Warner, 1997)


A 5-song EP that includes "Lonesomeville" and the title track...
Chris Cummings "Lonesomeville" (Warner, 2000)



Not entirely sure what's going on here, but I think that this is an album that was shelved by the label and never really came out, though they might have tried a few tracks on radio. Anyway, some copies seem to be floating around, so if you're a fan, maybe you can track one down.
Chris Cummings "Ooh, That Could Cost Him the Gold, Bob!" (Warner, 2002) <! date? >


Chris Cummings "Who Says You Can't?" (Koch, 2006)

Chris Cummings "Give Me Tonight" (Royalty, 2010)


Chris Cummings "Greatest Hits" (Warner, 2008)

Dick Curless - see artist discography
Billy Currington "Billy Currington" (Mercury, 2003)



(Produced by Carson Chamberlain)

Billy Currington "Doin' Something Right" (Mercury, 2005)



(Produced by Carson Chamberlain)
I like Billy Currington's voice, and if he wants to jump on the new neotraditional Top 40 bandwagon, well, more power to him... The propulsive "I Wanna Be A Hillbilly," which opens this album, is a great prefab honkytonk pop/novelty song, and Currington's own "Why Why Why" is okay as well, kind of a bid to redefine himself as a Dierks Bently kinda youth-oriented maverick... Currington covers his bases with a bunch of soft songs, like the dreary "Must Be Doing Somethin' Right," the reggae-tinged "Little Bit Lonely," and "That Changes Everything," a hook-laden midtempo winner that Kenny Chesney would be proud to record, one of those slick-but-catchy songs you gotta listen to all the way through in spite of yourself. Also, it takes some guts (or maybe just nerve) to cover that old Kenny Rogers chestnut, "Lucille," but he more than makes up for it with the understated ballad, "Here I Am," which is one of the best tracks on the album. All in all, this is a pretty strong album, one that should help Currington solidify his standing as a second-tier mainstream country star, and may help him find his own independent voice. He's got more fiddle and less synth on this new album, and that's certainly a step in the right direction: I'm curious to hear where he goes from here. (Woulda been nice if they'd included his lively between-albums "Party For Two" duet with Shania as well, but oh, well... guess we'll have to wait for the best-of package to get that one...)
Billy Currington "Little Bit Of Everything" (Mercury-Nashville, 2008)



(Produced by Carson Chamberlain & Billy Currington)
This is about the most "chick-friendly" country album ever made... Currington has settled down into a fuzzy-cuddly sensitive dude mode that makes him entirely inoffensive, crooning in a soft-white soul style that kind of reminds me of Billy Joe Royal, for some reason. It's all very mellow, romantic and easy on the ears -- and I don't mean any of that as a negative criticism; I think he's hit on a winning formula that suits his talents. There's also a bit of Randy Travis everyman-ism, best heard on "People Are Crazy," which has an appealing chorus of "God is great/beer is good..." which I think may be my favorite track on the album. If you're looking for some mainstream, commercial country that fits really nicely into the background, this album's a good option.
Billy Currington "Unplugged At Studio 330" (EP) (Mercury, 2009)


Mellow, stripped-down live sessions with one of those "unplugged" bands that still manage to include an electric bass... Anyhoo, this is a nice opportunity for Currington's fans to hear him in an informal setting. He gets a little Michael Bolton/white soul singer-y at times, but he does sing with conviction, and the minimal arrangements are a nice change of pace.
Billy Currington "Enjoy Yourself" (Mercury, 2010)


Billy Currington "The Best Of Billy Currington" (Mercury, 2011)


Billy Currington "We Are Tonight" (Mercury Nashville, 2013)



...who needs tomorrow?
Mac Curtis "Sunshine Man" (Epic, 1968) (LP)





<! five singles, all in the middle of the Top 100 - #43-64 "Honey Don't" was the highest charting >
Mac Curtis "Early In The Morning" (GRT, 1970)



(Produced by Tommy Allsup)
Like many 'Fifties firebrands, rockabilly pioneer Mac Curtis tried his hand at "going country" and making it big in Nashville... This was his last major-label album, and it was reasonably successful, with the title track cracking into the Top 40 and staying on the charts for a couple of months. Overall, though, this is a pretty flat-sounding record -- not unpleasant, but not particularly energetic or soulful. The picking is nice, with an anonymous studio crew turning in a pretty good performance while Curtis more or less croons his way through a bluesy set of R&B oldies, vintage rockers and a few of his own songs, sort of in a Charlie Rich/Mickey Gilley style. It never really catches fire, though... Worth a spin, definitely worth checking out, but maybe it was for the best that he went back to his rocker roots and hit the retro-billy circuit during the rest of the '70s and '80s.


<! passed away in 2013 car crash >


Sonny Curtis - see artist discography





Billy Ray Cyrus - see artist discography





---
Commercial Country Albums - Letter "D"
---