<! CLA - CLZ > <! MP3 06/10/09, 06/07/10, 10/29/11 > <! outside 00/00/00 > <! pix 00/00/00 > <! icons 10/29/11 > <! UPDATES: 06/10/09 - need a full Roy Clark discography - someday... 06/07/10 - added RC page, link 09/15/11 - new Terri Clark posted 03/15/13 - clark family review, updated Roy Clark, Terri Clark >
---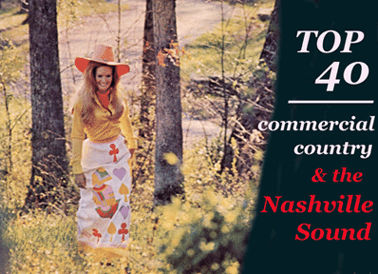 Are you a George Jones guy in a Garth Brooks world? A Loretta Lynn gal trying to understand why people still call Shania Twain a "country" artist?
Well, then this website is for you! Here's your chance to read all about Nashville pop, from the late-'50s "Nashville Sound" and the "countrypolitan" scene of the '70s to today's chart-toppers and pretty-boy hat acts, seen through the lens of DJ Joe Sixpack, a hick music know-it-all with a heart of gold...
Your comments and suggestions are welcome, particularly suggestions for artists or albums I might have missed. Other types of twang are reviewed elsewhere in my Hick Music Guide.
This is the third page covering the letter "C"
---
A | B | C-1 / 2 / 3 / 4 / 5 | D | E | F | G | H | I | J | K | L | M | N | O | P | Q | R | S | T | U | V | W | X, Y & Z | Comps | Other Country Styles | Hick Music Index
---
Ann Claire "Honkytonk Princess" (Prosody, 2012)



(Produced by Travis Howard & Maxwell Abrams)
Wait -- what?? Seriously? The story here is that this gal is a real-life princess (of deposed Iranian royalty, a niece of the Shah, actually) and also a Los Angeles "princess" aka a Paris Hilton-style socialite who signed up to do a reality show about how she wants to become a Top 40 country singer, and how her richie-rich parents supposedly are all disapproving of her lowbrow aspirations. Okay... I'll bite. There're two ways you can go about this: you can cruise her website, where she tweets about pedicures, or you can just listen to the record and see what you think about her musical prospects. It's okay... kinda bland, but that's the point, right? Her voice is alright, though the material is only so-so (no songwriter credits on the CD, though I suspect much of it was written by producer Travis Howard, who also sings on a tune or two...) This was recorded in Nashville, but other than Biff Watson, I didn't recognize any of the session players, so it's not totally an A-list hit-factory production. The mix could be stronger, maybe put the snare drums less up front and add more of that crazily over-layered, bombastic pop production I'm always complaining about... Claire isn't a Shania-style wailer, so I'd guess they thought big production would drown her out, but they could have gone bigger. Anyway, for a vanity project, this is fine... I bet her parents are proud, though I dunno if the network is gonna sign her up for a second season.
Brandy Clark "12 Stories" (Slate Creek, 2013)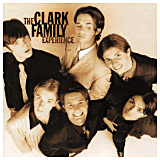 The Clark Family Experience "The Clark Family Experience" (Curb, 2002)



(Produced by Byron Gallimore & Tim McGraw)
Six brothers from Virginia, all with names that start with the letter "A." Despite being recorded at the height of the Nashville/boy band pop crossover craze -- and clearly trying to be part of that trend -- these guys had a surprising amount of twang, and a surprising amount of soulfulness. I'd listen to these guys over 'NSync or Rascal Flatts, any day. They had some initial success on the charts, but the band fell apart due to financial problems, resurfacing only many years later under the name Sons of Sylvia.
Roy Clark -- see artist discography
Sanford Clark "The Fool" (Bear Family, 1993)


Sanford Clark "Shades" (Bear Family, 1993)


Singer Sanford Clark was a prototypical one-hit wonder... The vocal talent for producer Lee Hazelwood's first commercial success, the 1956 single, "The Fool," Clark never came close to matching the success of that runaway, Top Ten pop hit. He started out as a sorta-billy singer, his plain, half-spoken vocals bringing in a folk-ish feel atop a slick production style. When the chips were down, this slowly settled into a more country feel, although the overall sound of his work never changed that much. I picked up the Shades album a while ago, and was actually pretty surprised at how much I liked it... The are the recordings Sanford did late in his career, when the possibility of another big hit was years behind him, and he was struggling just to get labels that would record him. In 1960, he cut a single for Jamie Records; several years later he cut a few tunes for Ramco, and then he was basically out of the studios until the early 1980s, when he self-produced an album's worth of material, most of which went unreleased until this Bear Family set came out. When possible, Clark worked with Hazelwood, but in the late 'Sixties, Waylon Jennings was one of his producers (Waylon also played guitar on these tracks) and it's this period that gave us some of Sanford's best material, oddball songs like "The Big Lie" and "Where's The Door," where the soft-voiced Clark sang of drunken stupors and barroom brawls. One of his cult classics is Leon Payne's "It's Nothing To Me," in which a sociopathic drunk threatens, then kills the listener, and expresses no remorse when he faces the death penalty. It's an extremist novelty song along the lines of Porter Wagoner's "Rubber Room," and there are several songs of equal calibre on this album, including "Black Jack County Chain," which goes to similar extremes. The thing of it is, Clark is a perfect vessel for this kind of material, and the songs are just kooky enough and just country enough that it's really pretty charming. I liked it... it was listenable and the kind of thing I'd hang onto to play on the radio someday...
Terri Clark - see artist discography
Philip Claypool "A Circus Leaving Town" (Curb, 1995)



(Produced by Jerry Crutchfield)
A nice, uncomplicated, slightly amateurish, pop-country album with solid honkytonk leanings... This is a little on the slick side for me, but it's still pretty listenable, and has enough fiddle'n'steel to keep me interested for most of the record. I guess he didn't do well in the charts, though, which is a shame... Claypool might not have been the greatest singer, but his music didn't suck, and that's more than you can say for lots of other folks whose names don't need mentioning here... Highlights include the rompy-stompy "Swingin' On My Baby's Chain," the twangy, humorous "She Kicked My Dog" and the bouncy "Mile Out Of Memphis," written by rockabilly legend Carl Perkins, who sings a verse or two along with Claypool. (And, hey, with friends like that...! ) Low points include a few so-so slow ballads and his too-sensitive cover version of (ouch) Bad Company's old hit, "Feel Like Making Love." All in all, though, this disc is okay, worth checking out if you're digging deep.
Philip Claypool "Perfect World" (Curb, 1999)



I guess this is kind of a de facto best-of; four of the best tracks from his previous album are included here as well...


<! just those two albums... >


Patsy Cline - see artist discography





---
Commercial Country Albums - More Letter "C"
---