<! MP3 06/09/09, 06/06/10, 03/14/13 > <! outside 00/00/00 > <! pix 03/14/13 > <! icons 10/29/11 > <! updates 06/09/09 - give Chesney his own page? Research Jim Chesnut? 06/06/10 - probably still need Chesney page. Sigh. Chesnut is done. 10/20/11 - added Chesney page. finally. 03/14/13 - added Kasey Chambers page > <! Curly Chalker - several albums >
---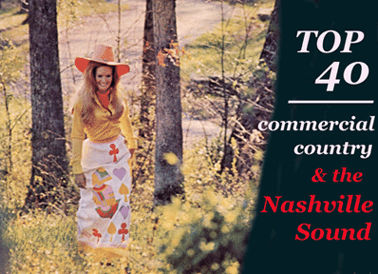 Are you a George Jones guy in a Garth Brooks world? A Loretta Lynn gal trying to understand why people still call Shania Twain a "country" artist?
Well, then this website is for you! Here's your chance to read all about Nashville pop, from the late-'50s "Nashville Sound" and the "countrypolitan" scene of the '70s to today's chart-toppers and pretty-boy hat acts, seen through the lens of DJ Joe Sixpack, a hick music know-it-all with a heart of gold...
Your comments and suggestions are welcome, particularly suggestions for artists or albums I might have missed. Other types of twang are reviewed elsewhere in my Hick Music Guide.
This is the second page covering the letter "C"
---
A | B | C-1 / 2 / 3 / 4 / 5 | D | E | F | G | H | I | J | K | L | M | N | O | P | Q | R | S | T | U | V | W | X, Y & Z | Comps | Other Country Styles | Hick Music Index
---
Kasey Chambers - see artist discography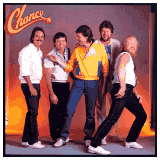 Chance "Chance" (Mercury Nashville, 1985) (LP)


The lone album by this Texas band, whose lead singer, the late Jeff Barosh, went solo under the name Jeff Chance. Two of their singles grazed the Top 40, including the AOR-poppish "To Be Lovers."


<! Jeff Chance died in 2008 >

Jeff Chance "Picture On The Wall" (Mercury Nashville, 1990) <! 1991? >

Jeff Chance "Walk Softly On The Bridges" (Mercury Nashville, 1992)





<! second album included backing vocals from Shania Twain. >

Jeff Chance "Back Again" (Music Master, 2008)



Ray Charles "Country & Western Meets Rhythm & Blues" (ABC/Concord, 1965/2009)


Soul pioneer Ray Charles made many forays into the world of country and twang... This is a a digital reissue of his 1965 album, Together Again, which features several Buck Owens covers -- "Together Again," "I've Got A Tiger By The Tail" and "I Don't Care" -- as well as a version of "Blue Moon Of Kentucky." The country stuff alternates with some swank, swinging R&B and goopier pop ballads. There're plenty of string arrangements and vocal choruses by the Jack Halloran Singers and the Raelettes... Vintage Ray!


<! http://en.wikipedia.org/wiki/Together_Again_(Ray_Charles_album) >

Charlee "Standing In Your Shoes" (Amerama, 1978) (LP)


(Produced by Henry Strzelecki)
Although this pop/countrypolitan oriented album didn't really make much of a dent chartwise, it is noteworthy as a change of pace for bassist Henry Strzelecki, one of the most ubiquitous session players of the era. Here, Strzelecki steps into the producer's booth and also contributes several songs for the fledgling artist to perform: "Hand Me My Guitar (So Long Song)," "I Hate Me (For Hurting You)" and the title track, "Standing In Your Shoes." Much of the album's sound is shaped by arranger Bill Pursell, who adds strings and whatnot into the mix...

Ray Charles "Friendship" (Columbia Legacy, 1982/2005)



Yeah, sure, R&B/Pop/Jazz legend Ray Charles broke stylistic barriers back in the late '50s and early '60s with his top-selling Modern Sounds In Country & Western albums, but when you hear about this record -- a set of duets recorded under the aegis of countrypolitan superproducer Billy Sherrill -- you can't help but think it'll be one of those horrid, lifeless celebrity guestfests we've all come to know and dread. Oh, ye of little faith. Dude, this is Ray Charles we're talking about! This is a mighty fine record, with Brother Ray tossing back and forth with brand-name country stars like Johnny Cash, George Jones, Merle Haggard and Willie Nelson... It's a relaxed, casual set with some fine, classy performances... a bit tounge-in-cheek at times, but overall an effective, respectful set, with a lot of well-chosen material. One highlight is the title track, where Ray and reformed bluegrasser Ricky Skaggs reclaim the old Pied Pipers faux-hick novelty song... Some of the pairings reflect the popularity of lesser artists such as Hank, Jr. and Janie Fricke, but overall, this is quite a nice little record. Heck, it even topped the Country album charts, back in the day! Yee-haw.


<! Note: this disc is copy protected and may be kind of a pain in the butt to play in your computer... Otherwise, it's pretty swell.) > <! " (ABC, 1962) Ray Charles "Modern Sounds In Country And Western Music" (ABC, 1962) Ray Charles "Modern Sounds In Country And Western Music, v.2" (ABC, 1962) Ray Charles "Together Again" (ABC, 1965) Ray Charles "Crying Time" (ABC, 1966) Ray Charles "Love Country Style" (ABC, 1970) Ray Charles "Friendship" (Columbia, 1984) >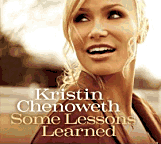 Kristin Chenoweth "Some Lessons Learned" (Sony Masterworks, 2011)



(Produced by Bob Ezrin)
Not counting appearances on Broadway cast recordings, this is actress Kristin Chenoweth's fourth studio album -- previous records showed her dabbling in jazz-standards, adult-contemporary and Christmas music -- but now it's time for a little twang. Cynics could be forgiven for suggesting that Chenoweth is slumming on this Top-40 styled country album, but ya know what? It kind of works. She aims for a modern Nashville vibe, with tinny, bombastic arrangements and plenty of formulaic schmaltz: self-empowerment songs, a weeper about daughters and daddies, one about God, a few raunchy/sassy songs and a fun novelty song about Dolly Parton ("What Would Dolly Do?," an album highlight...) Chenoweth starts out throwing her high-pitched voice into a kind of teenager-ish register, zeroing in on the Taylor Swift wannabee territory, but after she mentions Ms. Parton, she eases into a more natural-sounding Dolly vibe, and it's these songs that have the most resonance. Several songs are recycled from other artist's catalogs (Carrie Underwood, et. al.) but she puts her own stamp on them -- indeed, if she didn't have the baggage of her Hollywood career to distract potential fans, Chenoweth could probably make a serious stab at a Top Country career. And who knows? She just might. Definitely worth checking out if you're into mainstream Nashville stuff.
Kenny Chesney - see artist discography
Jim Chesnut "Let Me Love You Now" (ABC-Hickory, 1977) (LP)





<! Hickory/ABC AH-44004 >
Jim Chesnut "Show Me A Sign" (ABC-Hickory, 1978) (LP)


(Produced by Ray Baker)
All the early hits (and not-so-hits) of this plainspoken Texas countrypolitan crooner... Chesnut wasn't a terribly charismatic performer, but his low-impact approach fit the style of the time just fine... Draped with lazy-tempo-ed, Caribbean- and disco-tinged pop-country arrangements, these songs are inoffensive and mild, that you could either see as not unpleasant in any way, or as purely awful. Milquetoast-y country that Bill Anderson or Larry Gatlin would have been equally comfortable with... But with chart entries solidly in the back end of the Top 100, not the kind of thing that's likely to get reissued anytime soon...


<! B000W76Y4M LP >

Jim Chesnut "Reflections" (Goforth, 2008)






<! also: "Nashville Years" v.1 & 2 - self-pressed? >


Mark Chesnutt -- see artist discography


<! http://en.wikipedia.org/wiki/Chuck_Wagon_%26_the_Wheels >

Eric Church "Sinners Like Me" (Liberty, 2006)



(Produced by Jay Joyce)

Eric Church "Carolina" (Capitol, 2009)



(Produced by Jay Joyce)

Eric Church "Chief" (Capitol, 2011)



(Produced by Jay Joyce)

Eric Church "Live: Caught In The Act" (Xenon, 2013)



Top 40 singer Eric Church is going for a major "bad boy" outlaw vibe on these concert recordings, singing songs about drinking, sinning, smoking pot, swigging Jack Daniels, losing girlfriends and listening to old Haggard tunes at tailgate parties. I guess he's like a reincarnation of David Allan Coe? Anyway, I bet a lot of guys have a lot of fun at his shows. Creepy album art, though!
---
Commercial Country Albums - More Letter "C"
---