<! MP3 06/08/09, 06/05/10, 10/29/11, 03/12/13 > <! outside 08/01/10 - BB, PF > <! pix 10/29/11 - a few adds; 03/12/13 > <! icons 10/29/11 > <! BRO- BZ > <! UPDATES: 06/08/09 - finish T. Graham Brown update 06/05/10 - TGB posted, look up the rest of Jimmy Bryant 03/12/13 - new Buckaroos page; need Zac Brown(?) and Jimmy Bryant 03/13/13 - added Jimmy Bryant page 10/22/13 - new Marty Brown page >
---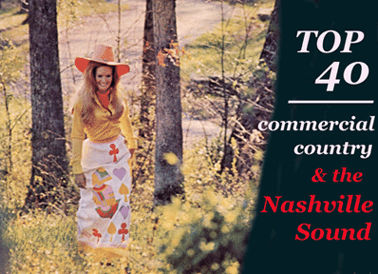 Are you a George Jones guy in a Garth Brooks world? A Loretta Lynn gal trying to understand why people still call Shania Twain a "country" artist?
Well, then this website is for you! Here's your chance to read all about Nashville pop, from the late-'50s "Nashville Sound" and the "countrypolitan" scene of the '70s to today's chart-toppers and pretty-boy hat acts, seen through the lens of DJ Joe Sixpack, a hick music know-it-all with a heart of gold...
Your comments and suggestions are welcome, particularly suggestions for artists or albums I might have missed. Other types of twang are reviewed elsewhere in my Hick Music Guide.
This is the fifth page covering the letter "B"
---
A | B-1 / 2 / 3 / 4 / 5 | C | D | E | F | G | H | I | J | K | L | M | N | O | P | Q | R | S | T | U | V | W | X, Y & Z | Comps | Other Country Styles | Hick Music Index
---

Brother Phelps "Let Go" (Elektra, 1993)



(Produced by Doug & Ricky Lee Phelps)
Pretty good! Doug Phelps and Ricky Lee Phelps were both from the Kentucky Headhunters and decided to go "solo" in the early '90s, singing as a redneck-y brother act. This album is fun -- they step back from the driving, rock-heavy sound of the Headhunters and dig into some sweet-sounding, old-fashioned country. Their gritty harmony vocals and full embrace of punchy, beer-soaked, modern-day honkytonk brings to mind the best work of Moe Bandy & Joe Stampley, or maybe the early stuff by Confederate Railroad. Most of the songs on here are Phelps originals, and the brothers produced the record themselves... Looks like their instincts were right on the money: the title track became a Top Ten hit, and while they never repeated that success, they left behind a fine toe-tapping, beer-drinkin' record that would make a good soundtrack to a long night down at your local bar. Recommended.

Brother Phelps "Anyway The Wind Blows" (Asylum, 1995)



(Produced by Kyle Lehning, Doug & Ricky Lee Phelps)
This is a big disappointment. The vitality and excitement of their first album is almost totally gone here... Everything seems softer and more controlled, with formulaic, unadventurous arrangements, jaded studio musicianship and fairly weak vocal delivery. They cover Firefall's '70s hit "Cinderella," which should have been pretty fun, but again the performance is too controlled and actually a bit dull; they also sing a couple of Steve Earle songs, which is nice, but again, these versions aren't great. Big brother Ricky Lee Phelps bathes in the spotlight as a solo vocalist on most tracks, and he sounds a little too Jimmy Buffett-ish for me... Overall, this is a pretty snoozy record, with nary a spontaneous or lively moment. It's all too factorymade and safe-sounding... A big disappointment considering how much fun their first record was. After this album tanked, Doug went back to the Headhunters; not sure what happened to Ricky Lee.
Jim Ed Brown - see artist discography
Junior Brown -- see artist discography
Marti Brown "Ms. Marti Brown" (Atlantic, 1973) (LP)


"Let My Love Shine" was the single...
Marty Brown -- see artist discography
Maxine Brown "Sugar Cane Country" (Chart, 1969) (LP)


The lone solo album recorded by singer Maxine Brown after the breakup of her family band, The Browns... It's pretty good, too! A nice mix of folk-tinged countrypolitan and surprisingly robust, rootsier material. Definitely worth looking for... (Note: you might also want to check out her website and her autobiography, Looking Back to See: A Country Music Memoir... )
The Browns - see artist discography
Shannon Brown "Corn Fed" (Warner, 2006)



(Produced by John Rich)
The lone solo album from singer Shannon Brown, who released a couple of moderately successful singles in 1996 and '01, but kept getting dropped by her labels before they'd commit to a full album. So... Did producer John Rich, of Big & Rich fame, provide the right sound for her? You be the judge.


<! also had singles on Arista ('96) and BNA (2001) - two unreleased albums >


T. Graham Brown - see artist discography



Tracey Brown "Woman's Work" (EMI, 1998)


A solo album from singer Tracey Brown, one of the featured singers in the popular Canadian family band, The Family Brown, whose popularity peaked in the 1970s and '80s. She was also in the group Prescott-Brown, with her brother Barry Brown, and her husband Randall Prescott.
Tracey Brown "Alone" (2008)

Zac Brown "Far From Einstyne" (Self-Released, 2004)

Zac Brown "Home Grown" (Self-Released, 2005)





<! 09/21/11: ASIN defunct >

Zac Brown "Ocho" (Midnight Rambling, 2005)


Zac Brown "Live From The Rock Bus Tour" (Home Grown, 2007)

Zac Brown "Ride The Sick Horse" (Home Grown, 2007)


Zac Brown "The Foundation" (Atlantic/Home Grown, 2008)






<! Zac Brown "The Foundation" (Cracker Barrel, 2009) an expanded version, originally only for sale through the Cracker Barrel restaurant chain... One song "Toes" is replaced by three live tracks... B002WKVWJY >

Zac Brown "Live From Bonnaroo" (EP) (Atlantic/Home Grown, 2009)


Zac Brown "Do What You're Supposed To Do" (2009)


Zac Brown "Pass The Jar" (Atlantic/Home Grown, 2010)


Zac Brown "You Get What You Give" (Atlantic/Home Grown, 2010)






<! sept 28 >


Jann Browne -- see artist discography





Ed Bruce - see artist discography





Brush Arbor - see artist discography




Luke Bryan "I'll Stay Me" (Capitol Nashville, 2007)



Luke Bryan "Doin' My Thing" (Capitol Nashville, 2009)



Here's the new kid on the block, a Top Forty guy with a nice deep voice and an exaggerated twang -- amid the big, ringing electric guitars and Toby Keith-ish chest-thumpers, Luke Bryan manages to pop out a couple of nice twangy tunes... I like "Rain Is A Good Thing" (high concept, but a nice chorus) and "What Country Is" which plays the small-town, salt of the earth card, but also sends a zinger or two towards the modern-day country poseur crowd ("...it ain't a rebel flag you bought at the mall...") The power ballads ("Apologize," "Everytime I See You") are predictably godawful, but like most modern Nashville albums, Bryan's sophmore album is a mixed bag, with a little something for everyone. But hey, that's what iTunes was made for!
Luke Bryan "Tailgates & Tanlines" (Capitol Nashville, 2011)


Luke Bryan "Spring Break: Here To Party" (Capitol Nashville, 2013)


Luke Bryan "Crash My Party" (Capitol Nashville, 2013)


Jimmy Bryant - see artist discography
Sherry Bryce & Mel Tillis "Living And Learning" (MGM, 1971) (LP)

Sherry Bryce "Treat Me Like A Lady" (MGM, 1973) (LP)

Sherry Bryce & Mel Tillis "Let's Go All The Way Tonight" (MGM, 1974) (LP)

Sherry Bryce "This Song's For You" (MGM, 1975) (LP)

The Buckaroos - see artist discography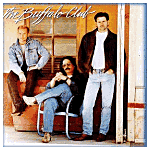 The Buffalo Club "The Buffalo Club" (Rising Tide, 1997)


This short-lived band included singer-drummer John Dittrich, who had left the more successful Restless Heart to pursue a semi-solo gig. After releasing this album, The Buffalo Club broke up and Dittrich went back to his old band.
Jimmy Buffett - see artist discography
Laura Bell (Bundy) "Longing For A Place Already Gone" (LAB Records, 2007)


Laura Bell Bundy "Achin' And Shakin' " (Mercury Nashville, 2010)


The Burch Sisters "New Fire" (Mercury, 1988)


The lone album by the Burch Sisters -- Cathy, Charlene and Cindy -- who hit the Top 30 with their single "Everytime You Go Outside I Hope It Rains," but faded from sight not long after that...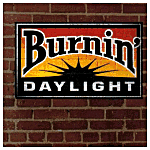 Burnin' Daylight "Burnin' Daylight" (Curb, 1997)



(Produced by Mark Bright & Burnin' Daylight)
A short-lived, moderately successful band that included ex-members of Southern Pacific and Exile... This was their lone album, with a single that cracked into the Top Forty... but just barely. Glossily-produced, very pop-oriented material that brings to mind '70s AOR such as Kenny Loggins, and, well... Exile. Not really my cup of tea, but fine for the style.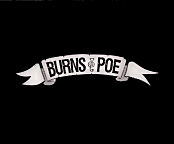 Burns & Poe "Burns & Poe" (Blue Steel Records, 2011)



(Produced by Mark Oliverius)
A 2-CD set from Top-40 hopefuls Keith Burns and Michelle Poe, a duo emerging from the ashes of the recently disbanded Trick Pony. You can hear the Pony influence in their work: before I'd even read their bio, I was already planning on comparing her to Heidi Newfield... and lo and behold, this gal had been hired as Newfield's replacement before the band broke up. This ambitious debut travels well-defined territory -- rollicking uptempo tunes, faux-hick soul, some weepers and some pop, and even a twang tune or two. A more tightly focussed single CD might have had more punch, but I guess starting on an indie label, they can indulge themselves a bit. Will they hit it big? No reason why not... they know all the same Nashville formulas that make big hits, and she can sing. So, we'll see. In the meantime, if you like top country but also get a kick from knowing about off-the-radar bands, you might wanna check these two out.
Carl Butler & Pearl - see artist discography

Sarah Buxton "Sarah Buxton" (Lyric Street, 2010)



This album, and the story behind it, is a real post-millennial Nashville time capsule... Kansas native Sarah Buxton broke out big in Nashville, writing hit songs for heavyweight stars such as Keith Urban (who took her "Stupid Boy" into the Top Five) and she found many doors open to her in Music City. Despite some modest chart success of her own, Buxton's debut kept getting put on the back burner: her cleverly-named Almost My Record was released as a download-only EP, and it wasn't until three years later that a full-length album (with a physical CD version) came out. Then, after all that, her label went out of business, and she was left high and dry, as is the case with many modern-day country artists. The album also mirrors its times in Buxton's excessiveness in a variety of ways: the opening tracks, at first seeming like garden-variety teen-pop (ala Miley Cyrus, et.al) but on the first song, "American Daughter," it soon becomes clear that this is the work of someone who just didn't know how how to rein it in: a 24-track mixing booth? Not a big enough sound! Buxton goes way overboard with the multitracking, ooh-aaahing over here, then woah-yeahing over there, it just gets bigger and more bombastic, and never pulls back to its simple pop core. Likewise, her songs are a little bit talky, similarly trying to cram in too much in too little space; the power of editing and concision seems to have eluded an artist who waited so long for her day in the sun. Buxton has a nice voice and a strong presence (even when doing what I must concede is a darn good Stevie Nicks impersonation... Hopefully her future efforts will build on these strengths, rather than bury them under an avalanche of trite modern production techniques.
Tracy Byrd - see artist discography
Brenda Byers "The Auctioneer" (Decca/MTA, 1968) (LP)

Brenda Byers "Thank You For Loving Me" (Decca/MTA, 1969) (LP)

<! also: B000YCTILG >
(Produced by Roy Drusky)
A pop singer from the late-edition Arthur Godfrey galaxy who dabbled in country for an album or two. Pretty genteel and unremarkable, although not that far from the countrypolitan mainstream. Side One has a few vivacious, uptempo arrangements that bring Lynn Anderson to mind, while Side Two slows down and includes several cover songs such as Willie Nelson's "Night Life," Roger Miller's "Little Green Apples," and an adequate version of "Don't Touch Me," a song that requires more erotic sizzle than what we get here... Also a cover of Paul Simon's "Homeward Bound..." And in case anyone's keeping track, the Jordanaires sing backup...


<! 04/13: no pic >

Brenda Byers "I Miss You So" (Decca/MTA, 1968) (LP)



<! "...And The Neighbors Four" I miss you so/The rose/ Blue eyes crying in the rain Country medley - Blue bayou / Margaritaville / Ain't no California / Come on in Banjo medley - Tennessee River / Mountain dew / Alabama jubilee / Family reunion >

David Adam Byrnes "Premium Country" (Better Angels, 2010)



(Produced by Rob Rappaport & Tom Drenan)
An excellent independently-released set from an aspiring Top Country singer. Byrnes has all the formulae -- the ringing but rounded electric guitars, the booming rhythm and tamed twang, as well as the songwriting conventions of roughneck rumbles and sensitive-guy love songs. He's also got real soul: the opening tracks were a little too brash and commercialized for my tastes, but as the album progressed, he kept coming up with surprises, one strong song after another. And I, for one, enjoy a good wallow in misery, and on honkytonkers such as "The Jukebox, The Bottle, And Me," Byrnes really delivers. The guy's got a strong voice and knows how to write good songs, too... This is a powerful debut from a a fella that I'm gonna keep my eye on. Fans of Brad Paisley, in particular, might want to give him a spin.
---
Commercial Country Albums - Letter "C"
---