<! MP3 06/07/09, 06/04/10, 03/08/13 > <! outside 08/05/10 - BB, PF > <! pix 00/00/00 > <! icons 10/12/11 > <! UPDATES: 06/07/09 - research John Berry, Bellamy Brothers 06/04/10: added Belew, Bellamy pages, need more on John Berry(?) 08/05/10: added BB listings; still need to do John Berry. (sigh.) 03/08/13 - added new pix, review and new Molly Bee, Matraca Berg and John Berry (whew!) pages >
---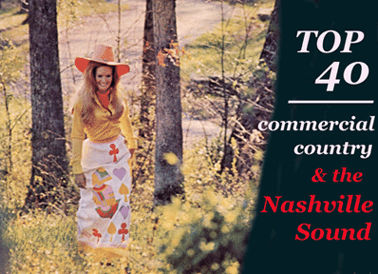 Are you a George Jones guy in a Garth Brooks world? A Loretta Lynn gal trying to understand why people still call Shania Twain a "country" artist?
Well, then this website is for you! Here's your chance to read all about Nashville pop, from the late-'50s "Nashville Sound" and the "countrypolitan" scene of the '70s to today's chart-toppers and pretty-boy hat acts, seen through the lens of DJ Joe Sixpack, a hick music know-it-all with a heart of gold...
Your comments and suggestions are welcome, particularly suggestions for artists or albums I might have missed. Other types of twang are reviewed elsewhere in my Hick Music Guide.
This is the second page covering the letter "B"
---
A | B-1 / 2 / 3 / 4 / 5 | C | D | E | F | G | H | I | J | K | L | M | N | O | P | Q | R | S | T | U | V | W | X, Y & Z | Comps | Other Country Styles | Hick Music Index
---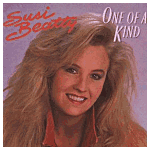 Susi Beatty "One Of A Kind" (Starsong, 1990)



The Starsong label was one of the last gasps of country indie labels in an increasingly corporate Nashville landscape, with singer Susi Beatty one of their most successful artists. The music is a somewhat muted mix of '80s synth-twang and early '90s "young country," while Beatty's vocals are kind of so-so. She scraped the lower rungs of the Top 100, but sort of faded from sight after this lone album came out.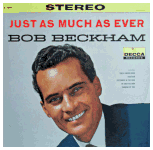 Bob Beckham "Just As Much As Ever" (Decca, 1960) <! - multiple ASINs - >



A footnote, really. Although he had a minor country hit with his cover of "Crazy Arms," Bob Beckham was much more of a mainstream pop singer, in the Bobby Darin/Jimmy Darren mould... There's not really any twang on here, and the arrangements are straightforward pop-vocals material. From a country standpoint, totally skippable.
Molly Bee -- see artist profile
Carl Belew -- see artist profile
The Bellamy Brothers -- see artist profile

Dierks Bentley "Dierks Bentley" (Capitol, 2003)



If you want some modern-day commercial country that's still got some bite to it, newcomer Dierks Bentley is your guy. A youthful, appealing performer whose first single, a rootsy, mildly raunchy farmer's daughter tale called "What Was I Thinkin'?" places him squarely into the neo-Bubbadelic camp, even though he also indulges in a few of the inevitable goopy pop ballads of the contemporary Nashville scene. I have to confess, it was the video for "What Was I Thinkin'?" (which is embedded on the CD) that really won me over to Bentley... He comes off as friendly, cheerful and unassuming, and the song is pretty darn catchy when you get down to it. "Bartenders, etc..." is another swell honkytonker, and at the album's end, Bentley teams up with the Del McCoury Band, an outgrowth of his friendship with bluegrass fiddler Jason Carter, who he met while kicking around the open mic clubs in Nashville. Bentley seems to have real country roots and a self-effacing down-to-earthiness that brings Alan Jackson to mind -- commercial, but not too cloying or popped-out. A fine debut, by a feller worth keeping an eye on!

Dierks Bentley "Modern Day Drifter" (Capitol, 2005)



(Produced by Brett Beavers)
If you want some modern-day commercial country that's still got some kick to it, newcomer Dierks Bentley is your guy. This is his second album, and he's still a very appealing performer with deep country roots and a good-humored, rugged musical appeal. This time around you can hear him straining for a hit, but he hasn't yet given in to the pressure to overdo everything and gush out some gooey, too-slick power ballad or whatever; plus, his honkytonk side hasn't gotten all watered down with wimpy, secondhand Southern rock riffs. Nope, Bentley's keeping it real with lots of twang and a jaunty fiddle that provides a running commentary alongside his humorous lyrics He also still adds bluegrass picking into the mix, a sound that helps make his work stand out amid all the other modern Nashville albums... There's no song on here that leaps out at you the way his breakout single, "What Was I Thinkin'," did in '03, but no doubt the hits will be there, and the back-to-basics beer drinkin' anthem, "Anything Domestic" shows he's still got his sense of humor. This album's a winner, as far as I'm concerned.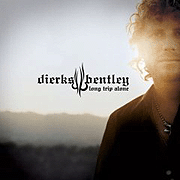 Dierks Bentley "Long Trip Alone" (Capitol, 2006)



Nice new album from one of my favorite young commerical country artists... Newcomer Dierks Bentley recently joined the Opry, but he's still positioning himself as an outlaw-style industry outsider, namechecking George Jones in the red-dirt anthem, "Band Of Brothers," and giving a shoutout to hsi fellow road warriors, Cross Canadian Ragweed, in "Free And Easy Down The Road I Go." Bentley has a boyish likeability that seems genuine and fresh; plenty of the Nashville hat acts seem like they've gone to celebrity finishing school to learn exactly the right way to project whatever image they've adopted, while Bentley still seems like a guy who just loves playing music and is still having lots of fun with life on the road. True, there are plenty of unnecessary chord changes and bombastic arrangements, but he seldom floats into the gooey pop-soul crooning that superstars like Tim McGraw embrace. Relatively speaking, Dierks Bentley is keeping it real, using twangy acoustic banjo runs and crisp, concise electric guitar riffs to frame his earnest, distinctive vocals. His songs also seem real, with lyrics that tilt towards emotional vulnerablity and romantic-yet-manly inclinations like getting speed tickets 'cause you can't wait to get back home and see the gal you can't stop thinking about... Also rather interesting is his blunt rejection of the holier-than-thou version of activist, evangelical Christianity, in the song "The Heaven I'm Headed To," which takes us back to a version of Christianity that accepts and redeems the humanity of all people, saints and sinners alike, and shows Bentley to be more independent of the mores of contemporary Nashville than any of his light Southern rock/twang romps... A pretty remarkable song, really! Can't wait to play it on a gospel set someday.
Dierks Bentley "Greatest Hits -- Every Mile A Memory: 2003-2008" (Capitol, 2008)



Dierks Bentley "Feel That Fire" (Capitol-Nashville, 2009)



Nashville Top 40 from one of my favorite 21st Century country stars... This one took a while to win me over... At first it seemed to overproduced and too overwrought (which it is on many songs) but Bentley snuck up on me with several of the slower tunes, notably sweet ballads like "I Wanna Make You Close Your Eyes" "I Can't Forget Her," which sound soulful and sincere. What's funny about this record is that Bentley, who made his mark as a jovial, thinking-man's good-old boy excels on the slow tunes here, and it's the rompy-stompy songs like the single "Feel That Fire" that fall flat, for some reason. One exception is the album's closer, "Last Call For Alcohol," a bluegrass novelty number with Bentley's pal Ronnie McCoury picking some fine mandolin; "Beautiful World" his positive-thinking duet with Patty Griffin, is simply gorgeous, and definitely worth a spin.
Dierks Bentley "Up On The Ridge" (Capitol, 2010)



Dierks Bentley "Home" (Capitol, 2012)



(Produced by Brett Beavers & Luke Wooten)
A swell set of songs devoted to just plain having fun and not taking life too seriously... Bentley continues to be one of Nashville's most charming, amiable and down-to-earth Top 40 stars, particularly on songs like the album's opener, "Am I The Only One," where a good-timin' guy wonders why all his old buddies have settled down and quit partying, and "Diamonds Make Babies," where he warns one of those same pals about the unpredictable, intoxicating powers of a sparkly engagement ring. Fun stuff. It's too bad, though, that so many of these songs are so thickly layered with "big" Nashville production -- a lot of these songs would have sounded better if they'd been a shade or two simpler, especially since Bentley carved out a niche for himself a few years back by bringing bluegrassy acoustic twang back into the Music City mainstream. All in all, though, Dierks is one of the headliners you'd most like to have a beer with, as this album amply proves.
Dierks Bentley "Riser" (Capitol Nashville, 2014)



(Produced by Ross Copperman)


Stephanie Bentley "Hopechest" (Sony-Epic, 1996)


(Produced by Todd Wilkes and Paul Worley)
The lone album by this clear-toned singer-songwriter from Georgia. Bentley initially made her mark as Ty Herndon's duet partner on "Heart Half Empty" (which is featured here, as well as on one of his albums) although a few tracks on this album were modestly successful as singles. Like many aspiring Nashville artists, Bentley was more successful as a songwriter: she wrote "Breathe," which as a huge hit on Pop and Country for Faith Hill, as well as hits for singers such as Martina McBride, Jo Dee Messina, and Pam Tillis. As that list might imply, she was pretty solidly in the pop-crossover style of modern Nashville music, and this album reflects that, largely through the by-the-numbers production, with a bright, but bland, sound. Still, I wish Bentley'd had the chance to go further as a recording artist... she had a nice voice, with a Nanci Griffith-ish feel on some songs, though also capable of getting a little gritty when she wanted to give a song more of a rootsy feel.
Barbi Benton "Barbi Doll" (Playboy, 1975) (LP)


An actress and popular Playboy "bunny," Barbi Benton also was a regular on the Hee Haw TV show, and parlayed that gig into a moderately successful country career, which saw the release of several albums during the 1970s... On the Playboy record label, no less!
Barbi Benton "Barbi Benton" (Playboy, 1975) (LP)


(Produced by Eddie Kilroy)
This album included her biggest hit, "Brass Buckles" which hit #5 on the charts...


<! Her second album includes the Top 5 country smash "Brass Buckles" which remained her only Top 40 hit beside a duet with fellow Playboy recording star Mickey Gilley... >

Barbi Benton "Something New" (Playboy, 1976) LP)

Barbi Benton "Ain't That Just The Way" (Playboy, 1978)

Barbi Benton "Kinetic Voyage" (Takoma, 1988)

Matraca Berg -- see artist profile
Crystal Bernard "Girl Next Door" (River North, 1996)



Actress (and singer) Crystal Bernard is perhaps best known for having sung the goofy anti-evolution novelty number, "The Monkey Song" on the Jerry Falwell show back in 1972 when she was just a little kid. Her father was an evangelical preacher who was in Falwell's orbit and they must have thought it was really cute having her and her sister Robin sing about how silly primate evolution was. But hey, "The Monkey Song" got her and her sister into show business, so I guess whatever works... Anyway, she did a lot of TV work and recorded a couple of albums as well. This one's the most country, and grazed the middle rungs of the Top 100. If you like glossy pop-country, this might be of interest... it's not terribly distinctive, but for the genre, it's okay.
Crystal Bernard "Don't Touch Me There" (Platinum, 1999)



There's a teensy bit of twang in here, but mostly I'd consider this a gooey pop album... I suppose fans of Sara Evans, et. al. could get into this... Doesn't do much for me, though.


<! also: Jerry Fallwell "Feudin' Fussin' and Frettin' " (1972) B001F4PTV0 Crystal Bernard & Jerry Wayne Bernard (dad) album B0002IN1PG >


John Berry -- see artist profile




Craig Bickhardt & Thom Schuyler "Precious Child" (Warner, 1993) <! with Janis Ian? >



A dramatic, gospel-themed nativity album recorded with Bickhardt's former SKB bandmate, Thom Schuyler...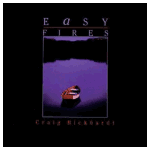 Craig Bickhardt "Easy Fires" (Stone Barn, 2001)



Songwriter Craig Bickhardt originally appeared on the 1982 Tender Mercies soundtrack, had an early hit, but didn't make much noise afterwards... Bickhardt became better known as a songwriter, penning Top Ten hits for folks like The Judds, Steve Wariner and Ty Herndon... In the joined the short-lived trio of SKB (Schuyler, Knobloch and Bickhardt, along with Fred Knobloch and Thom Schuyler) This is one of his later albums, more of a songwriter's showcase than a bid for the big brass ring.
Craig Bickhardt & Jack Sundrud "Idlewheel" (2006)


Craig Bickhardt "Brother To The Wind" (2009)


Craig Bickhardt "No Road Back: A Retrospective" (2010)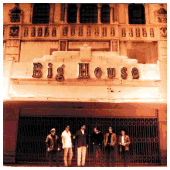 Big House "Big House" (MCA, 1997)



(Produced by Peter Bunetta, Monty Byrom & David Neuhauser)
Amiable, bluesy, bar-band commercial country, with a subtle Allman Brothers/jam band undertone (did they name the band after the Allman Brothers museum? Seems likely...) Singer Marty Byrom has an easygoing blues/white soul vibe, matched by the retrained slide guitar... Folks who like Tom Petty but wish he were a little mellower might dig these guys. This debut disc had a few modestly successful singles; the highest charting was "Cold Outside," which hit #30, though that turned out to be the band's peak. Worth a spin... A little bland, but at least it's different than most of the stuff out of Nashville.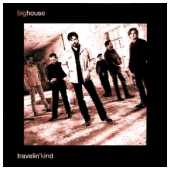 Big House "Travelin' Kind" (MCA, 1998)



Their sophomore album tanked and the band got the boot, reemerging a couple of years later as an indie act... You can kind of see why: if this album had come out in the 1970s it would have been hailed as an Eagles-y country-rock gem, but it was an uneasy fit for late-'90s Nashville. Plus, it's a little too laid-back, even for folks looking for someone with a rootsy-but-mellow sound. If you like easygoing, bluesy twang, this is worth checking out, but after a while it does feel a little too flat. Well, see what you think.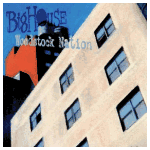 Big House "Woodstock Nation" (Dead Reckoning, 2000)



A laid-back set with echoes of J.J. Cale, NRBQ and other bluesy, rootsy, twang-friendly rockers... Not as overtly commercial-sounding as their old albums, but they do sound like they were enjoying themselves...
Big House "Never Ending Trail" (Big House Records, 2008)



Big & Rich "Horse Of A Different Color" (Warner Nashville, 2004)



(Produced by Big Kenny, John Rich & Paul Worley)
(This duo became monstrously successful chart artists, on the basis of this album. Here's what I wrote when it originally came out: ) I guess these guys -- Big Kenny and John Rich -- want to be a country comedy version of Brooks & Dunn, athough the results are decidely mixed. Some of their songs are fairly straightforward country, others are overproduced trainwrecks. I was turned off by the shrill, heavily arranged single, "Wild West Show," and took my sweet time getting around to the rest of the album. But then when I finally did, the novelty song "(Why Does Everybody Want To) Kick My Ass" cracked me up. But why they had to tack some lame pseudo-rap on at the end of the track, after the actual song came to an end, is completely beyond me. I guess they're supposed to be a comedy act; which is supposed to excuse all manner of excess and indulgence. Even so, these two strike me as guys who had a hard time with impulse control: with Martina McBride's producer Paul Worley behind the board, they just didn't know when to let well enough alone, and got a little too caught up in the studio "magic" at their disposal... As a result, some fairly catchy songs sound way too cluttered by the time we get to hear them. A mixed bag. Irritating, and not always on purpose.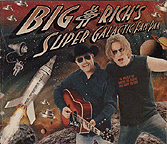 Big 'N' Rich "Big 'N' Rich's Big Galactic Fan Pak" (Warner Brothers, 2004)



Oh. My. Gawd. This is soooooooooo lame! I imagine the inward shuddering of countless commercial country DJs and station managers who secretly loathe these guys but are too scared to say so, lest they buck the trend... I mean, sure, I can halfway understand how younger Top 40 country fans who are bored by actually listening to country music could've thought that BNR's cow-rap novelty hit, "Save A Horse, Ride A Cowboy" was a real hoot... But how could anyone seriously be expected to enjoy a slipshod, self-indulgent, masturbatory toss-off like this? The audio disc features a monotonous, shoddily-produced "dance mix" of "Save A Horse," in which the duo's thin vocals are laid bare, followed by a couple of unplugged versions of other, equally unworthy tunes, and some truly tedious stream-of-consciousness ramblings by a jet-lagged, fame-besotted Big & Rich. It's an homage, I suppose, to the rambling, drugged-out Christmas singles that the Beatles used to put out in the late 1960s, with the key difference being that the Beatles actually were witty and clever (and they were the Beatles!) while Big & Rich are just two loudmouthed mooks who just can't gobble up their fifteen minutes of fame fast enough. This is what passes for celebrity in Nashville these days? Sigh. It's almost enough to make you nostalgic for Doodles Weaver. Oh, yeah, I almost forgot... then there's the second disc, which has some sort-of videos on it (they lip-synch to a few tunes, but talk over the music to explain why and when they wrote them, etc.), and a bunch of scrapbook photos, too... I guess that's the real reason anyone would buy this, but it also didn't win me over... Anyway, I'm sure the folks who thought "Save A Horse" was a total laugh riot will feel they got their money's worth with this memento... For the rest of us, though, by all means steer clear of this dog. Don't say I didn't warn you.
Big 'N' Rich "Comin' To Your City" (Warner Brothers, 2004)



Yawn.
Big 'N' Rich "Between Raising Hell And Amazing Grace" (Warner Brothers, 2007)



Yawn.
Big 'N' Rich "Greatest Hits" (Warner Brothers, 2009)



Still yawn.
Big 'N' Rich "Hillbilly Jedi" (Warner Brothers, 2012)



This would be the dark side of the Force. Where's a laser blaster when you need one...?
Big Kenny "The Quiet Times Of A Rock And Roll Farm Boy" (Bigger Picture, 2009)



A solo album from one of the Big 'N' Rich dudes. It's horrible. Dull production and a weak voice. Can these guys go away now?
Billy Hill "I Am Just A Rebel" (Reprise, 1989) <! - aka Dennis Robbins - ?>

Vicki Bird "I'm Gone" (Aaron Records)


Another album from a one-time Hee Haw cast member... I guess she was on a revival edition of the show, between 1989-91. Haven't heard it yet, but I am kind of curious... Well, maybe just a little bit.
---
Commercial Country Albums - More Letter "B"
---