<! MP3 06/07/09, 05/31/10, 03/05/13 > <! update 05/31/10 - need new Bill Anderson page, 07/25/10 > <! outside 07/25/10 - BB > <! pix 00/00/00 > <! icons 10/29/11 >
---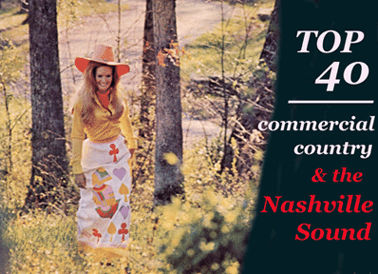 Are you a George Jones guy in a Garth Brooks world? A Loretta Lynn gal trying to understand why people still call Shania Twain a "country" artist?
Well, then this website is for you! Here's your chance to read all about Nashville pop, from the late-'50s "Nashville Sound" and the "countrypolitan" scene of the '70s to today's chart-toppers and pretty-boy hat acts, seen through the lens of DJ Joe Sixpack, a hick music know-it-all with a heart of gold...
Your comments and suggestions are welcome, particularly suggestions for artists or albums I might have missed. Other types of twang are reviewed elsewhere in my Hick Music Guide.
This is the third page covering the letter "A"
---
A-1 / A-2 / A-3 / A-4 | B | C | D | E | F | G | H | I | J | K | L | M | N | O | P | Q | R | S | T | U | V | W | X, Y & Z | Comps | Hick Music Index
---
The Amazing Rhythm Aces -- see artist discography
Bill Anderson -- see artist discography
John Anderson -- see artist discography
Keith Anderson "Three Chord Country And American Rock & Roll" (Arista, 2005)



(Produced by Jeffrey Steele & John Rich)
One of the lesser entries in the Big & Rich postmillennial "Muzik Mafia" ouvre. The B&R formula tends to wear thin easily to start with -- how many fake-rowdy, phony-sounding, would-be roughneck anthems with hook-laden, squeaky-clean, alt-metal rock riffs do we really need to hear, anyway? -- but Anderson's modest vocal talent only serves to underscore the poverty of the style. It's just too friggin' slick and cynically conceived for me, and the songs are so baldly prefab and desperate to lay claim to the Southern rock audience while still sounding as safe and antiseptic as an old REO Speedwagon album. To his credit, Anderson does manage to sound a little more organic and legitmately grounded in country tradition than Big & Rich do, but then, once you're willing to give the guy the benefit of the doubt on the production end of things, you run up agains his so-so voice. He may have written a hit for Gretchen Wilson ("The Bed"), but he'll have to come up with something a little stronger than this to get me on board.
Keith Anderson "C'Mon!" (Sony, 2008)


Liz Anderson -- see artist discography
Lynn Anderson -- see artist discography
Pete Anderson "Daredevil" (Little Dog, 2004)



Guitar slinger Pete Anderson, best known as Dwight Yoakam's longtime lead guitarist and producer, cuts loose and kicks back on this fine, twangy set of original instrumental tunes. Anderson's tone is gentle and measured, his soundscapes lulling and lush, his leads tart and tasteful, as he mixes loungey exotica with West Coast twang and a smidge of funky electronica... Previous solo outings had seemed a bit frantic and forced, but this one sounds classy and calm -- It's a good listen, particularly for folks who dig instrumental music to begin with, although the last few tracks on the disc are kind of nondescript... Nice to hear that the fella who helped sculpt Yoakam's multi-layered modern twang kept some of the good stuff in reserve for himself as well... Worth checking out.
Jessica Andrews "Heart Shaped World" (Dreamworks, 1999)



(Produced by Byron Gallimore)

Jessica Andrews "Who I Am" (Dreamworks, 2000)



(Produced by Byron Gallimore)

Jessica Andrews "Now" (Dreamworks, 2003) *



(Produced by Byron Gallimore, James Stroud & Billy Mann)

Sheila Andrews "Love Me Like A Woman" (Ovation, 1979) (LP)


(Produced by Brien Fisher)
Things never completely clicked for Sheila Andrews -- she had a handful of chart entries between 1978-80, but no hits big enough to break her into the big time. It might have just been because she was on an indie label that didn't have enough juice to promote all its artists, or maybe her throaty, soul-tinged vocals were a little too far ahead of the curve -- she sounds a lot like Ashley Judd, K. T. Oslin and Lacy J. Dalton, '80s gals who took over the Top 40 with a mix of slick production and rootsy singing, but several years after Andrews took her shot. Anyway, this debut disc includes her first three chart songs, including the mildly scandalous "Too Fast For Rapid City" and "What I Had With You," a nice duet with Joe Sun. This is probably too glossy for most traditionally-oriented twangfans, but worth checking out if you're into the early '80s country sound.


<! also B003B6NS2M >

Sheila Andrews "Love Sick" (Ovation, 1980) (LP)

Sheila Andrews "Crystal Tears" (Brylen, 1982) (LP)


Lisa Angelle "Lisa Angelle" (Dreamworks, 2000)



(Produced by Andrew Gold & Lisa Angelle)
Extremely pop-oriented material; Angelle's voice is the most interesting thing here, a husky, burnished rumble that reminds me of Rosanne Cash and Mary Chapin Carpenter. But the songs are dreadful, ranging from made-for-Oprah emotional handwringing tunes to dramatically flat, would-be "rowdy" material such as the "Daddy's Gun" and "Kiss This." The bouncy, uptempo single, "I Wear Your Love," is okay in a "Passionate Kisses" kinda way, but there's nothing else on the album that I found of equal interest.
Tony Arata "Changes" (MCA, 1986) (LP)





<! Tracks are:- They Don't Make 'Em Like That No More; Sometime Love; Same Old Story; You Bring It All Back To Me; Kinda Like You Love Me Too; Me and the Missus; Easier Said Than Done; Rollin'; Nothing Beats Another Broken Heart; Changes. > <! wrote "The Dance", a big hit for Garth Brooks >

Tony Arata "Way Back When" (Little Tybee, 2005)


Tony Arata "Such Is Life" (Little Tybee, 2005)


Eddy Arnold -- see artist discography
Rick Arnold "The Real Duke Of Hazard" (Self-Released, 2010)



Later recordings from a fellow who had some (very) modest chart action 'way back in 1989... Kinda fun to hear him keeping the commercial sound of the time alive.
---
Commercial Country Albums - More Letter "A"
---